A Gift from the Heart – the Haynes Cardiovascular Institute at MarinHealth Medical Center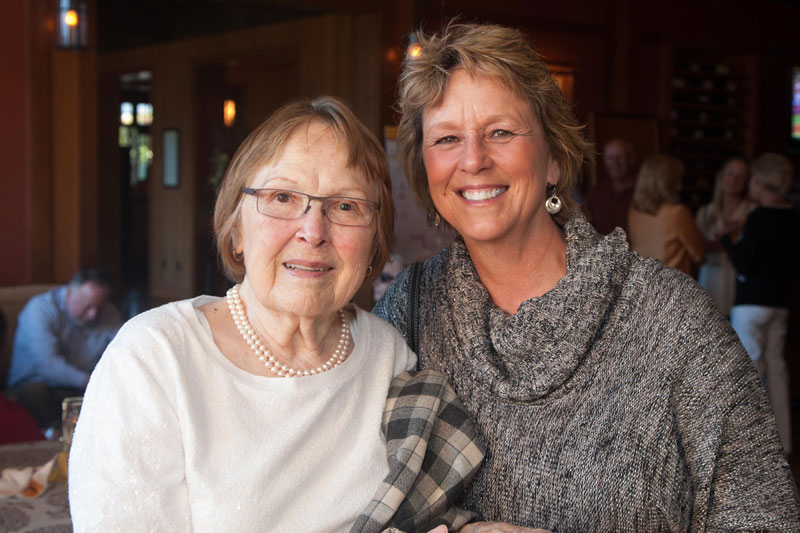 Reta and Bill Haynes, through personal gifts, and through their family Foundation, have fueled the advancement of our cardiovascular program for more than three decades. Natives of Fort Worth, Texas, Harold J. "Bill" Haynes and Reta married in 1945 after Bill had completed his World War II service in the Navy. They moved to College Station, TX where Bill finished his engineering education at Texas A&M. Upon graduation he began a long career with Chevron Corporation (then the Standard Oil Company of California) and they made their home in New Orleans, LA.
In 1962, the Haynes family moved to Marin. Bill was named President of Chevron in 1969, later serving as chairman of the board and chief executive officer. He retired from Chevron after 34 years with the company and embarked on a second career as a consultant and board member for the Bechtel Corporation. Bill served on numerous corporate boards, including Citicorp-Citibank, Hewlett-Packard, The Boeing Company and the Rand Corporation.
Philanthropy is a very important Haynes family value, and Mr. and Mrs. Haynes have provided support to benefit our hospital for nearly three decades. Bill and Reta developed a special interest in cardiology as a result of their physician relationship and personal friendship with Cardiologist David C. Sperling, MD. Their commitment has been essential to the creation and ongoing support of our Cardiac Catheritization Lab, Interventional Program, Electrophysiology Lab, and Cardiac Surgical Services.
Just before Bill passed away in 2009, he and Reta, in consultation with Dr. David Sperling, founded the Haynes Cardiovascular Institute. The Haynes Cardiovascular Institute was formally established in September of 2009 and the family insisted that it be named in honor of Dr. David Sperling. Reta also helped to establish the David C. Sperling Endowed Medical Directorship of the Haynes Cardiovascular Institute on the occasion of Dr. Sperling's retirement in late 2018. This position oversees the Haynes Cardiovascular Institute, including long-range planning, budgeting, recruiting and management.
Today, the Haynes Cardiovascular Institute offers a full range of cardiovascular care, including education, prevention, diagnostics, treatment and rehabilitation for cardiovascular conditions of all kinds. Our reputation as early adopters, and often innovators, of leading-edge treatments and protocols has made us a magnet for some of the most accomplished cardiology specialists and subspecialists in the nation. The latest addition to our program is Structural Heart.
Today, Reta is supported in her philanthropic goals by her daughter and Haynes Family Foundation board member, Sharon Early. Reta is delighted she can continue to make a difference with her daughter by her side. "I've lived in Marin for more than 50 years," Reta reminds us. "I feel a strong desire to give back to the community that has given so much to me."
---