New Year, New Facilities, New Relief for AFib Patients
Author: Vivek Iyer, MD, MSE, FHRS Co-Medical Director of Electrophysiology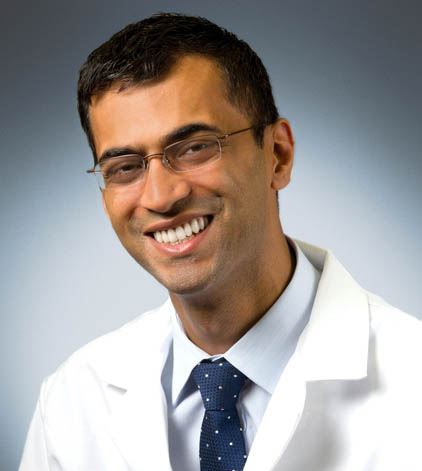 When our team of cardiovascular experts helped plan the facilities in the new Oak Pavilion at MarinHealth Medical Center, we were determined to design a space that would allow us to offer patients all the benefits of our rapidly evolving discipline. The result is a multiplatform procedural suite, worthy of MarinHealth's national reputation for leading-edge heart care.
Our new space is well equipped to handle our sophisticated electrophysiology procedures and spacious enough to accommodate the larger teams needed for collaborative procedures requiring multiple specialists. To reduce radiation exposure, we selected advanced equipment that uses a minimal amount of fluoroscopy. We purchased digital X-ray equipment that uses two mounted rotating cameras for high definition CD-like imaging, in real time. Our heart mapping equipment is state of the art.
Our seasoned team excels at the full range of electrophysiology procedures, from arrhythmia mapping and navigation to advanced catheter ablation for the treatment of heart rhythm disorders. In fact, MarinHealth Medical Center is one of the Bay Area's highest volume centers for ablation for heart rhythm disorders. Atrial Fibrillation, or AFib, which affects some 2.7 million Americans, is the most common of these disorders.
After consultation with a heart rhythm specialist, many AFib patients turn to catheter ablation for definitive treatment of their condition and relief of symptoms. Ablation is a procedure our team routinely performs, with excellent outcomes and complication rates below national benchmarks. Our experts perform a high volume of percutaneous left atrial appendage occlusion – a minimally invasive catheter based procedure using the WATCHMAN FLX™ that offers AFib patients an alternative to blood thinner medications.
MarinHealth is committed to remaining on the forefront of our specialty, providing patients access to the latest treatments and technologies, including the opportunity to participate in clinical trials normally available primarily through academic centers. With the opening of our new Oak Pavilion, we are equipped to provide leading-edge care, now and well into the future.
For more information about our advanced electrophysiology treatments and state-of-the-art facilities visit www.MyMarinHealth.org/AFib, or call MarinHealth Cardiovascular Medicine at 1-415-927-0666.