A Heart Health Program Designed Specifically for Women
When it comes to women's heart disease, all of us at the Haynes Cardiovascular Institute believe that lack of awareness of risk factors is a risk in itself. This is why we formed the Women's Heart Health Program, the first program in the North Bay dedicated to the prevention and early identification of heart health concerns for women. Led by Dr. Ines Sherifi, the program includes a personalized care pathway for female patients with timely access to care.
A Multidisciplinary Approach to Protect Women with General Risks of Heart Disease
The program provides a multidisciplinary care pathway that promotes collaboration between primary care physicians, OB/GYNs, endocrinologists, maternal-fetal medicine specialists, and cardiologists to establish diagnostic pathways, treatment, and ongoing monitoring for women at risk for heart disease.
Women will be screened for:
A history of pregnancy-related complications such as gestational diabetes, peripartum cardiomyopathy, preeclampsia, eclampsia, and a history of miscarriage or stillbirth
Elevated cholesterol and other metabolic risk enhancers
Cardiovascular risks related to rheumatic autoimmune disorders
Enhanced risk due to radiation or chemotherapy for breast cancer treatment
History of polycystic ovarian syndrome
History of vascular conditions such as fibromuscular dysplasia.
Working to Protect Women with High Risk of Heart Disease
There are plenty of risk factors for women and heart disease, but did you know about the additional risk enhancements specific to women? You could be at an increased risk for heart attack or stroke if your medical history includes any of the following:
Polycystic Ovarian Syndrome (PCOS), a hormonal disorder that can cause hair loss, excess facial and body hair, menstrual irregularities, obesity, high blood pressure, and insulin-resistant diabetes
Peripartum Cardiomyopathy, a rare weakness of the heart muscle that is most common around the time of delivery but can occur between the final month of pregnancy and five months post-partum
Takotsubo Cardiomyopathy, or broken heart syndrome, a weakening of the left ventricle that can occur during a time of severe emotional or physical stress and is most common in women aged 50-75 years old
Preeclampsia, a sudden, potentially life-threatening rise in blood pressure in pregnant women whose blood pressure had previously been normal–symptoms include protein in the urine and swollen legs from water retention
Gestational diabetes usually goes away after a woman has given birth, but it raises a woman's risk for gestational diabetes during a future pregnancy and for prediabetes and type 2 diabetes later in life
Premature menopause (before the age of 40) increases a woman's risk of developing coronary heart disease over her lifetime by 40%, compared to women who did not go through early menopause
History of preterm birth before the 37th week of pregnancy
History of miscarriage and stillbirth is a risk enhancer for heart disease, especially in women who have had multiple miscarriages or stillbirths
Radiation therapy for breast cancer, especially the left breast
High testosterone levels in women who have not reached menopause
Meet Our Team
Dr. Ines Sherifi, MD, MSc, Medical Director, Women's Heart Health Program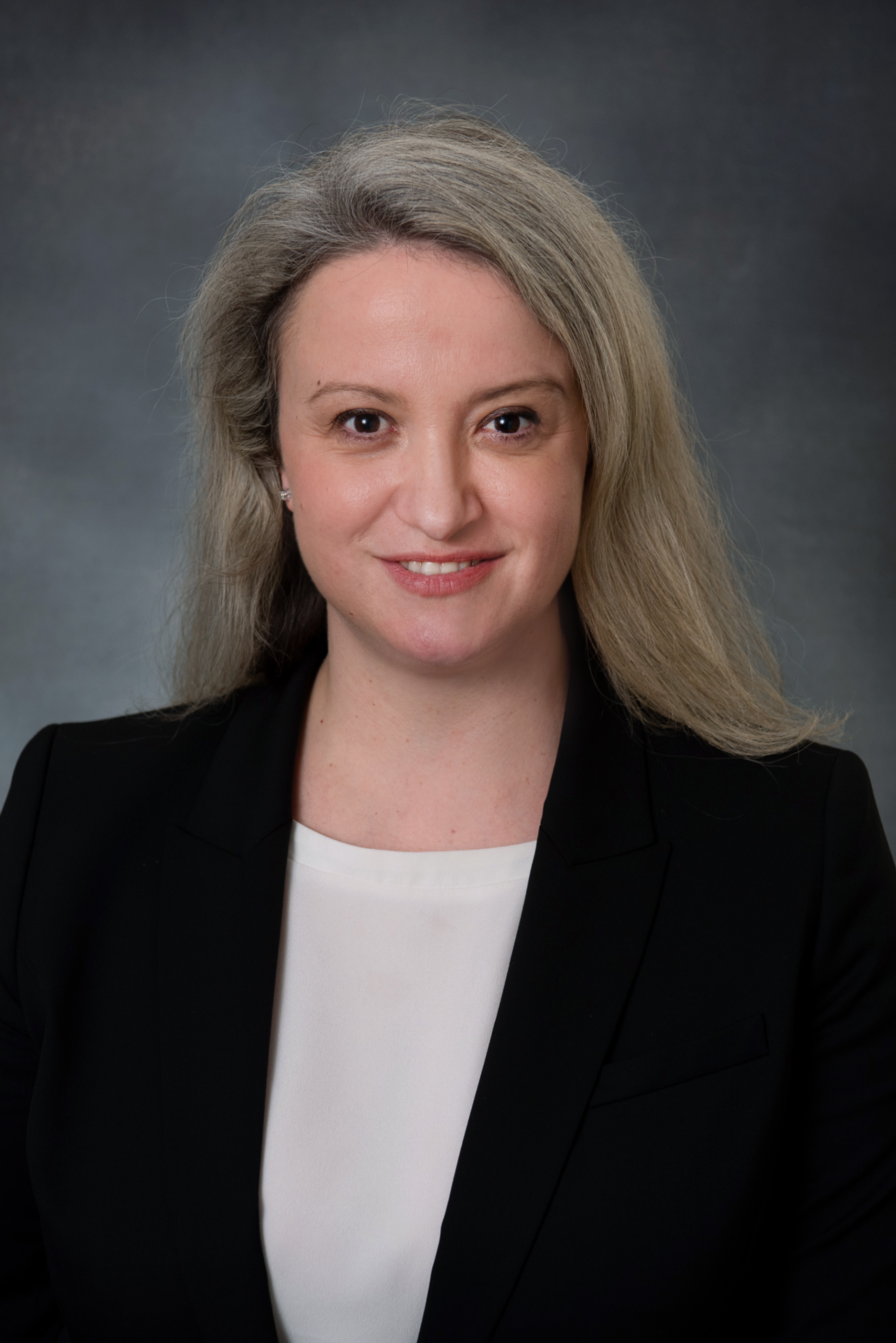 Dr. Ines Sherifi, MSc brings a passion for treating women with heart disease through the provision of comprehensive and evidence-based care. She is passionate about staying at the forefront of all aspects of cardiac care – from education and prevention to diagnosis and treatment. She is board certified in cardiovascular medicine, echocardiography, nuclear cardiology, and cardiac CT. She has received numerous awards including the American Heart Association Women in Cardiology Trainee Award for Excellence, was a finalist in the 2016 Young Investigators Award Competition at the American Society of Echocardiography and a Fund for the Future Grant Awardee from Weill Cornell Medical College, to name a few. She trained at the Mount Sinai Medical Center in New York in Cardiovascular Medicine and Vascular Ultrasound.
Becca Pease, RN, Patient Navigator, Cardiovascular Medicine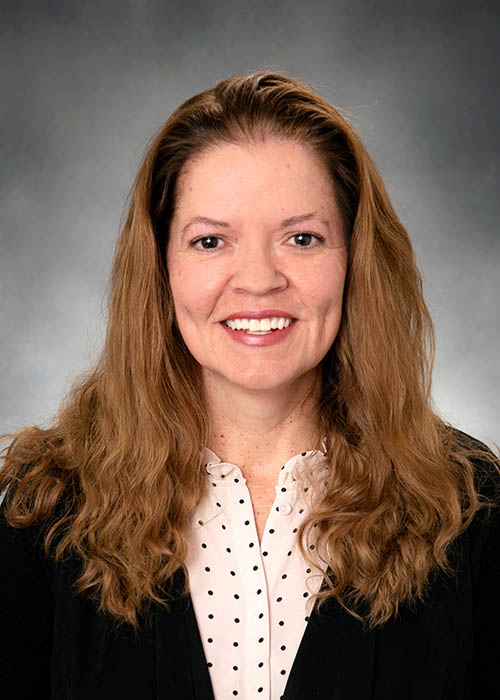 Women in this program will work with Becca Pease, RN, our Women's Heart Health Patient Navigator who will coordinate care with specialists and other providers, and facilitate pertinent diagnostic testing. As a dedicated resource to patients in this program, Becca will track each woman's health over time, provide education, and prompt applicable monitoring and follow-up. When appropriate, opportunities to participate in clinical trials will also be shared.
Praveena Kumar, MA, RD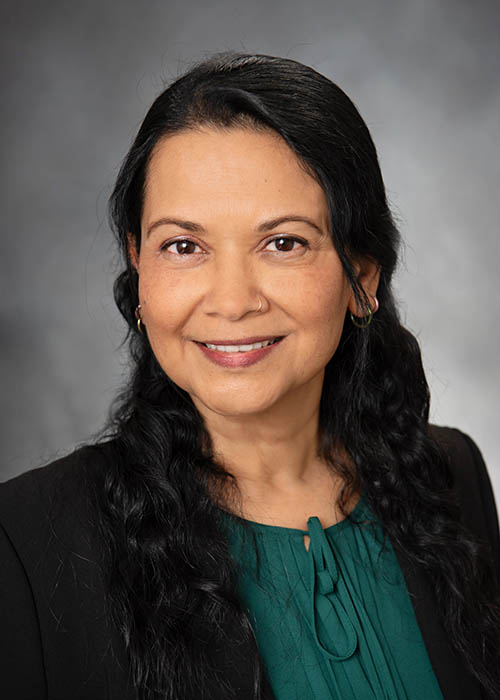 Nutrition is an important part of your heart health. Healthy eating can reduce the risks of heart disease, obesity, and more, as well as increase energy and improve sleep, mood, and well-being. Since there is no "one size fits all, our program offers individualized nutrition consultations. Women in the program will work with Praveena Kumar, MA, RD, a registered dietician, Ayurvedic wellness practitioner, yoga teacher, and yoga therapist who brings more than 18 years of experience. Her work experience includes over 13 years as a clinical dietician in an acute care hospital and outpatient setting, providing nutritional and women's health counseling. Our expert registered dietician provides individualized dietary recommendations to meet every woman's specific health needs while providing support so she can work to change her dietary habits.
When It Comes to Heart Attacks, Women and Men are Not Created Equal
Heart disease is the leading killer of U.S. women, surpassing all forms of cancer combined. This translates to one in three female deaths, or approximately one woman every minute! There are several reasons for these disheartening statistics. Because women's heart attack symptoms are often more subtle, women may not even realize they are having a heart attack.
Below are heart attack symptoms unique to women:
Unusual upper body pain or discomfort in one or both arms, back, shoulder, neck, jaw, or upper stomach
Shortness of breath
Breaking out in a cold sweat
Unusual or unexplained fatigue
Light-headedness or sudden dizziness
Nausea
New anxiety or a feeling of "impending doom"
New memory loss and inability to concentrate
Below are heart attack symptoms common to both men and women:
Discomfort, pressure, or pain in the center of the chest that may last for a few minutes, or go away and come back
Heartburn, vomiting, and abdominal pain
Pounding heart or change in heart rhythm
Paleness
If you notice these symptoms in yourself or someone else, call 9-1-1 right away. It is better to go to the hospital in an ambulance because paramedics can start care immediately and prepare the heart attack team for the patient's arrival. DO NOT DRIVE YOURSELF TO THE HOSPITAL.
Conditions We Treat
Heart Disease & Pregnancy
To learn more about our program or to schedule an appointment, please email us: WomensHeart@MyMarinHealth.org or call us: 1-628-336-5395