Urgent Care
The team at MarinHealth Urgent Care | A UCSF Health Clinic looks forward to serving our community, beginning Tuesday, March 9.
Illnesses and injuries don't always pop up at a convenient time, and that's why we've created our Urgent Care clinic in San Rafael. With extended weekday hours and regular hours on the weekend, it's the perfect option for quick, convenient care when you can't see your regular doctor, or you don't have one at all. MarinHealth Outpatient Imaging Center is right down the hall, so you can typically get X-rays right away on weekdays.
MarinHealth Urgent Care takes appointments and walk ins, and we follow strict infection prevention protocols for COVID-19. All patients will be screened when arriving or calling for an appointment. If you have COVID-19 symptoms, you will be referred to our Adult Acute Care Clinic for care.
For Pediatric Patients
We offer urgent care specifically for children — provided by pediatricians — at our Pediatric After-Hours Care Clinic. If they are not open, or there are no appointments available, our emergency and internal medicine providers can treat patients 3 months of age and older at MarinHealth Urgent Care.
Conditions We Treat
Our Urgent Care Clinic treats most illness and injury, unless you are suffering a life-threatening condition or need specialized care. If you are unsure about the severity of your condition, see the chart below to help you decide where to go.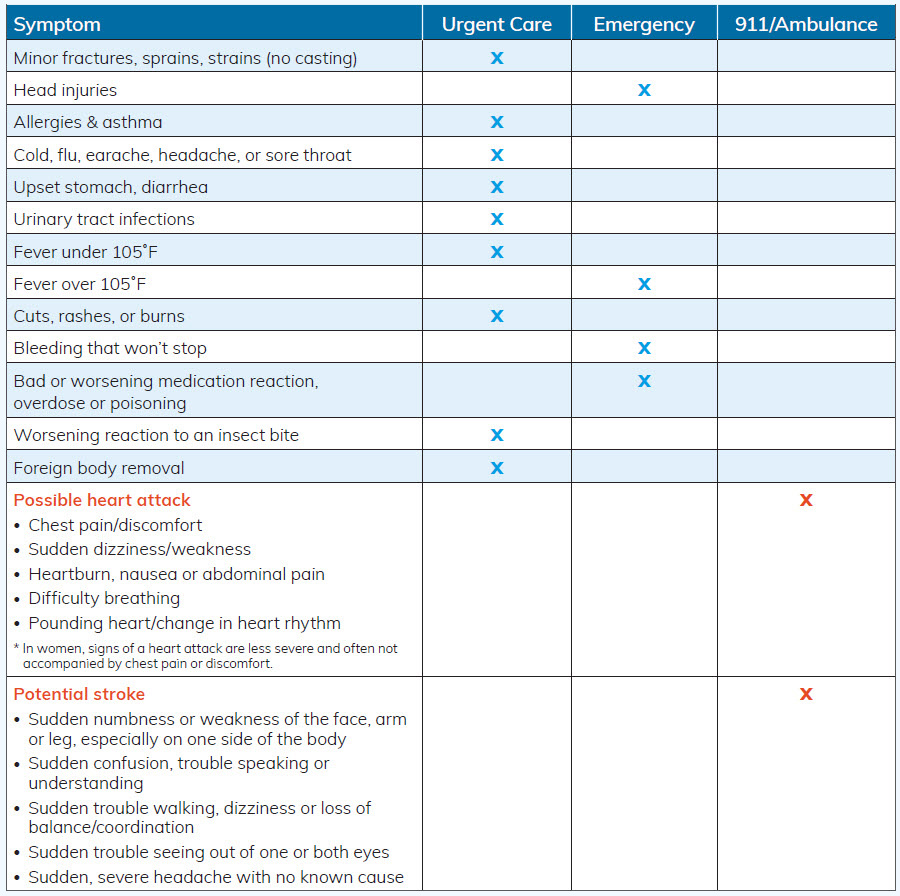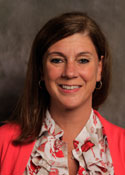 Healing Podcast: Listen, as Michelle Tracy, RN, Director of Emergency Trauma Services at MarinHealth Medical Center, describes the symptoms of illness or injury that require an immediate trip to the ED, and which could be handled by a visit to our Urgent Care Clinic.