Athletic Training Program
Personalized Training Programs to Help Athletes Train Safely
Working with a certified athletic trainer can help keep athletes focused, motivated, and healthy. That's why our MarinHealth Integrative Wellness Center offers certified athletic trainers for high schools, tournaments, camps, and club team sports. Our athletic trainers use their clinical expertise, a patient-centered approach, and evidence-based practices to complement traditional coaching.
Our program's medical director is MarinHealth orthopedic surgeon Eric Bava, MD. He serves as a resource for medical information and accepts referrals from our Athletic Trainers for patients who need follow-up care.
Athletic Training Services
Injury prevention
Onsite medical coverage for games and events
Clinical evaluation and diagnosis
Immediate care at the sidelines
Design and implementation of treatment and rehabilitation programs
Sports-specific technique clinics
Should athletes need imaging, an orthopedic consult, or emergency medical care, we can care for them right here in Marin. View a complete list of services available for high schools. We also offer Movement & Performance Clinics, Educational Workshops, and Athletic Training Services at Summer Camp.
About Our Certified Athletic Trainers
Certified Athletic Trainers are allied healthcare professionals who collaborate with physicians to provide preventative services, emergency care, clinical diagnosis, therapeutic intervention, and rehabilitation of injuries and medical conditions. To become an Athletic Trainer, one must complete an athletic training education curriculum (offered as a Bachelors or Masters). Accreditation programs include formal instruction in areas such as injury/illness prevention, first aid and emergency care, assessment of injury/illness, human anatomy and physiology, therapeutic modalities, and nutrition.
Our Certified Athletic Trainers have worked with secondary school, collegiate, Olympic, and professional athletes. They have experience working with athletes in schools, sports camps, and club settings. Our Athletic Trainers are nationally certified by the Board of Certification (BOC) for Athletic Trainers.
Key Members of Our Team
Kit Holsten: Christian, commonly known as Kit, is currently the Supervisor of Athletic Training of Marin Health's Athletic Training program. Kit has worked with the MarinHealth Athletic Training program since 2015 and has worked with Terra Linda High School, Tomales High School, and is currently working with The Branson School and San Domenico School as an Athletic Trainer. Kit has worked with a range of athletes from pre-adolescents to professional athletes in many different sports, as well as professional musicians, firefighters and policemen. Kit is known for her passionate interest in her patients, and her desire to continue her education and to extend her understanding in order to provide the best possible care.
David Tapia: Since 2019, David has been the Head Athletic at Terra Linda High School through MarinHealth Medical Center's Athletic Training Program. Prior to being a member of the Marin Health family, David was an Army Combat Medic where he has spent 3 ½ years in the active duty component and served a combat tour to Afghanistan. His clinical rotations included working in the NCAA Division 1 setting working with sports such as, Women's Basketball, Women's Volleyball, Men's Soccer, Baseball, and Women's Tennis. Other clinical rotations include the community college and the high school settings working with sports such as football, water polo, beach volleyball, volleyball and basketball.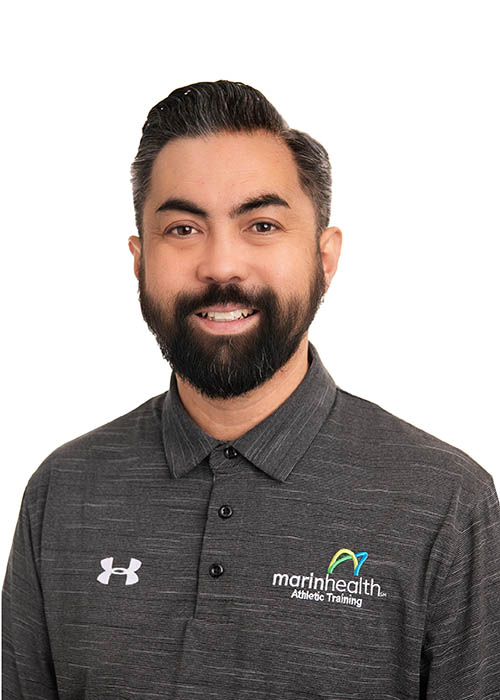 Americ Alvarado: Americ is currently the Lead Certified Athletic Trainer for Redwood High School through the Center for Integrative Health and Wellness at Marin Health. This is the second year in collaboration with Marin Health and Redwood but it will be his 13th year as the athletic trainer at Redwood High School. Prior to being at Redwood, he was the graduate assistant athletic trainer for the Men's gymnastic and Women's crew team at Stanford.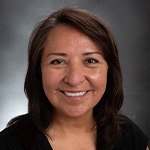 Marcella Shorty, M.Ed, AT, CES: Marcella is currently the athletic trainer at Tamalpais High School since 2019 where she works with all of the athletic teams. She previously worked as an athletic trainer at the University of South Carolina for four years, at Stanford University for thirteen years and at Temple University for five years.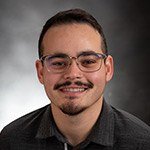 Ainsley: Ainsley is starting his second year with MarinHealth as the Certified Athletic Trainer at Tomales High School. He an East Bay native who did his undergraduate studies at Carroll University in Waukesha, WI. Shortly after graduating in the spring of 2019, he joined the MarinHealth team for the first step in his career path. Before entering the profession, Ainsley played football through his high school and collegiate careers at the offensive line and fullback positions. He still enjoys breaking down CFB and NFL film, and is a die-hard 49er fan. In Ainsley's free time outside of Athletic Training he enjoys photography, yoga, the outdoors, and listening to hip-hop.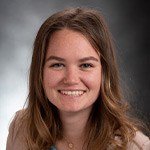 Paula Shivock, MS, LAT, ATC: Paula is currently serving as an outreach athletic trainer through Marin Health at San Rafael High School. She has been a Board-Certified Athletic Trainer since 2016. Originally from Scranton, Pennsylvania, Paula earned a Bachelor of Science in Athletic Training from East Stroudsburg University of Pennsylvania in 2016. Prior to her work at Marin Health Paula served as an Athletic Trainer in Pennsylvania to Olympic, Pre-Olympic, Collegiate, and Secondary School athletes. Her professional interests are in employee health, mental health, and community outreach programs such as Stop The Bleed. She is a passionate extreme sport enthusiast who likes to spend her weekends ripping down mountain bike trails, cruising through glades on her snowboard, or hanging from rock faces.