Pankaj Malhotra, MD Joins MarinHealth Cardiovascular Medicine
Advanced Fellowship-Trained Cardiologist Will See Patients in Larkspur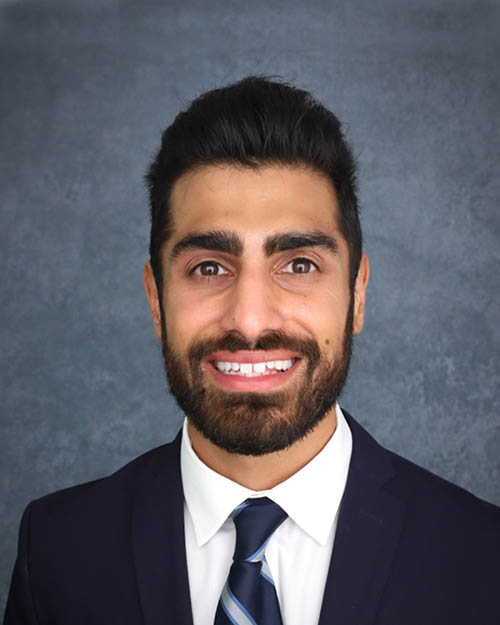 MarinHealth today announced that Pankaj Malhotra, MD, a non-invasive cardiologist with additional sub-specialty training in advanced cardiac imaging, has joined MarinHealth's cardiology team. He will see patients at the MarinHealth Cardiovascular Medicine clinic in Larkspur.
Dr. Malhotra is board certified in cardiac computed tomography, cardiac magnetic resonance Imaging, cardiovascular disease, echocardiography, internal medicine, and nuclear cardiology. He uses cardiac multimodality imaging to better understand a patient's pathophysiology and select appropriate interventions that may improve symptoms and clinical outcomes.
"Dr. Malhotra's expertise in advanced cardiac imaging and non-invasive cardiology will make him a valuable resource for patients in the North Bay," said MarinHealth CEO David Klein, MD. "We're excited to welcome him and further expand MarinHealth's team of world-class cardiologists."
Following medical school at the University of Illinois, Dr. Malhotra completed his internship and residency in internal medicine at Cedars-Sinai Medical Center. He then completed a cardiology fellowship at UC Davis Medical Center and an advanced cardiac imaging fellowship at
Cedars-Sinai Medical Center. His professional interests include cardiac MRI, cardiac CT, structural echocardiography, general echocardiography, and nuclear medicine.
Dr. Malhotra is fluent in Spanish and Hindi, and also speaks Punjabi conversationally. In his free time, he enjoys spending time with his wife and is an avid traveler. Dr. Malhotra is an outdoor enthusiast and enjoys golfing, surfing, hiking, tennis, biking, and alpine skiing.
About MarinHealth
MarinHealth is a collaboration of respected healthcare resources that have served our community well for decades. The MarinHealth entities (Medical Center, Foundation, and Medical Network) work closely to deliver coordinated, patient-centric care to the people of Marin and the greater North Bay. Residents count on MarinHealth for access to expert physicians and providers, advanced treatments and technology, and a common commitment to provide outstanding care for our patients, body, mind, and spirit.
###
Media Contact
Jill Kinney
Vice President of Marketing and Communications
Phone: 1-415-925-7420