Executive Team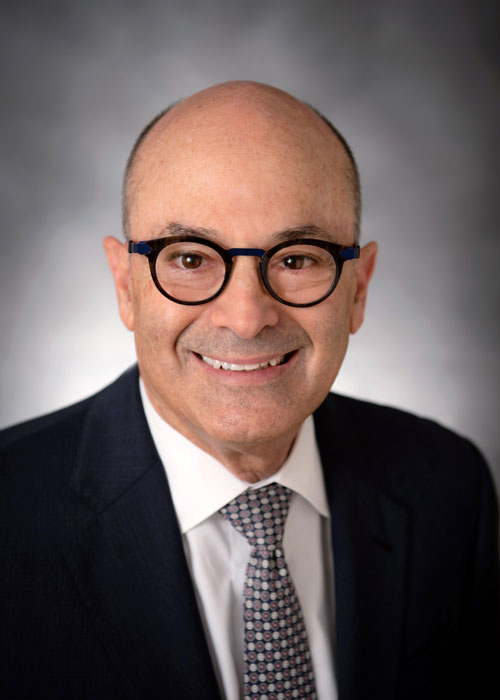 David Klein, MD, MBA
Chief Executive Officer
MarinHealth
David Klein, MD, MBA, brings an especially informed perspective to his position as CEO of MarinHealth, having spent the first 14 years of his career working as a general surgeon. Since leaving the operating room, Dr. Klein has built a long, successful career as a healthcare executive and hospital CEO. His open leadership style fosters communication and collaboration between the hospital staff, the administration, and the community at large.

Prior to his position at MarinHealth Medical Center, Dr. Klein served as President and CEO of Dignity Health's two San Francisco-based hospitals: Saint Francis Memorial Hospital and St. Mary's Medical Center. At Dignity Health, he oversaw a great deal of positive change, including a turnaround to profitability, multiple Healthgrades Five Star and Excellence Awards, the development of a Transgender Health Program, the establishment 14 Bay-Area based urgent care centers, and the launch of the new Bothin Burn Center, the largest burn unit in Northern California.

Before joining Dignity Health, Dr. Klein was Chief Operating Officer and then President of the Baylor Scott & White Health All Saints Medical Center in Fort Worth, Texas. Under his stewardship, the hospital received many accolades for service line excellence and overall quality, including top hospital rankings in US News and World Report. Prior to his role at Baylor, Dr. Klein served as Administrator of Presbyterian Hospital of Denton in Denton, Texas, and as Chief Executive Officer of Cedar Park Regional Medical Center in Austin, Texas.

Dr. Klein has sat on numerous community boards, from the American Heart Association, March of Dimes, and American Cancer Society to the Fort Worth Chamber of Commerce. He is the current Chair of the San Francisco Section of the Hospital Council of Northern and Central California and a member of the San Francisco Marin Medical Society.

Dr. Klein received his bachelor's degree from the University of Southern California, his medical degree from the University of New Mexico, and his master's degree in Business Administration from the University of California, Irvine.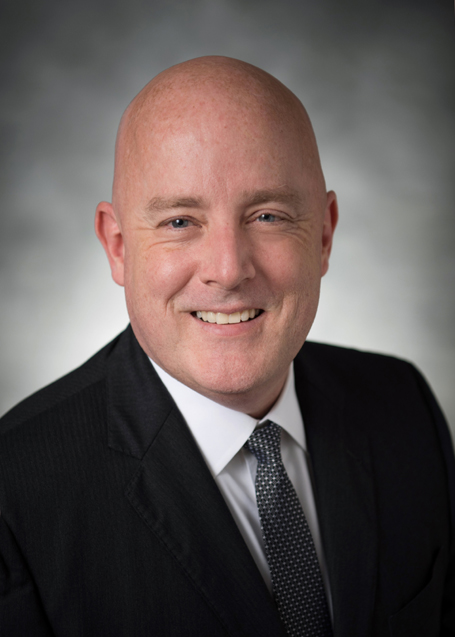 Eric Brettner
Chief Financial Officer
MarinHealth Medical Center
Eric has more than twenty years of experience in healthcare finance, operations, process improvement and change management. Prior to joining MarinHealth, Eric was a regional CFO for a region for PeaceHealth in Bellingham, WA. Prior to that, he served in a number of positions with Dignity Health, including Senior Director of Finance and Chief Financial Officer for the Bay Area Service Area. He has also worked with HCA, Good Samaritan Health Systems and Alta Bates. Eric started his finance career with Arthur Andersen & Co, an international public accounting firm.
Eric holds a BS in Business Administration, Accounting & Finance from the University of California, Haas School of Business and an MBA from Saint Mary's College of California.

Liz Kolcun
Chief Development Officer
MarinHealth Foundation
Liz Kolcun, an accomplished health care philanthropy professional, joined the MarinHealth Medical Center team in May 2016. Previously, Kolcun served as Chief Development Officer for the Palo Alto Medical Foundation (PAMF) where she led the philanthropy and annual fundraising programs. Earlier in her career, Kolcun managed all aspects of major gifts fund development at California Pacific Medical Center Foundation. Over her 15-year career in health care philanthropy, she has held responsibility for capital campaigns, individual major and principal gifts, planned gifts, grant writing, direct mail, event planning and philanthropy communications. Kolcun is a graduate of University of Florida, in Gainesville, Florida.

Linda Lang
Chief Human Resources Officer
MarinHealth
Linda Lang joins MarinHealth Medical Center from Kaiser Permanente, where she was Regional Director/ Employee & Labor Relations, Northern California, overseeing the organization's labor relations and bargaining strategy with a workforce of over 65,000. She joined Kaiser in 2010 from Millennium Hotels and Resorts, where she was Vice President, Human Resources for the hospitality firm's North American Region. Prior to that, she was a Human Resources Regional Director at Starwood Hotels and Resorts, Worldwide. A 1990 graduate of San Francisco State University, Lang went on to earn a J.D. at the University of San Francisco Law School in 1999.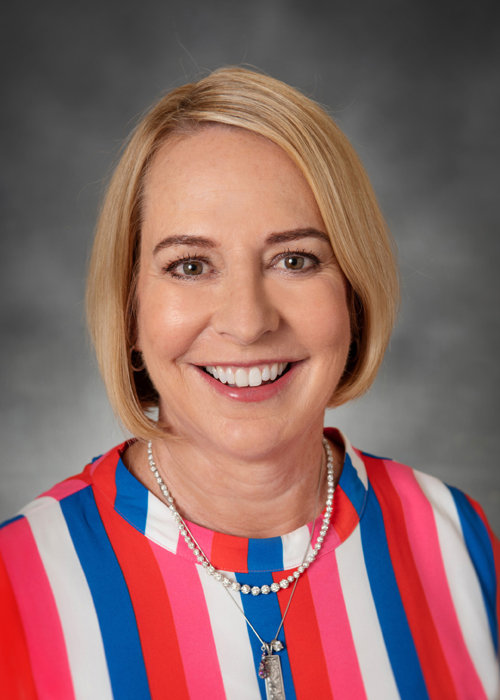 Karin Reese, MS, RN
Chief Nursing Officer & Chief Administrative Officer
MarinHealth Medical Center
Karin Reese, MS, RN, has more than 35 years of clinical, teaching and administrative experience in acute outpatient and home care settings. She has held nursing management positions in hospitals across Northern California and Washington, as well as more than 15 years as nursing faculty. She received her BSN from Humboldt State University and her MS in Nursing from the University of California, San Francisco.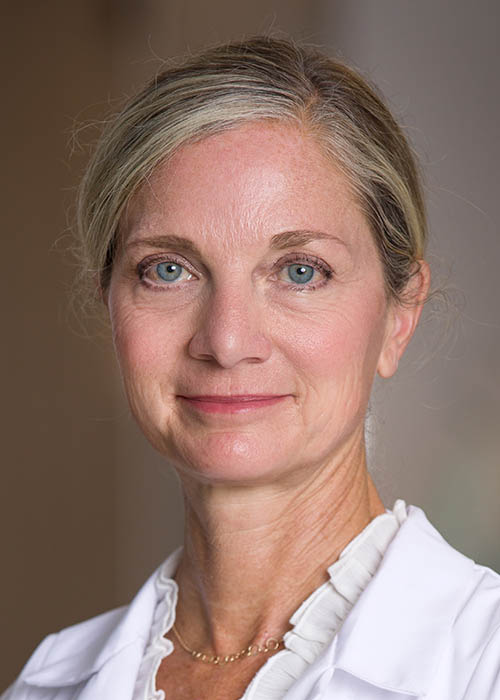 Karin Shavelson, MD, FAAP
Chief Medical Officer
MarinHealth Medical Center
Dr. Karin Shavelson has over fifteen years clinical experience as a Board Certified Pediatric Hospitalist, including one year as a Pediatric Critical Care Fellowship at Stanford/Lucille Packard Children's Hospital. She received her medical degree from the University of California, Davis School of Medicine and then completed her residency and Chief Residency in Pediatrics at the University of California, San Francisco. Dr Shavelson also has clinical privileges in Pediatrics at the University of California, San Francisco.
With over fourteen years of extensive medical and administrative experience from Kaiser Permanente, Dr Shavelson joined MarinHealth in 2019 as the Medical Director of the Pediatric Hospitalist group and she will continue to support our Women, Infant and Children division in this role. She is also one of our leaders in our response to the COVID-19 pandemic. While with Kaiser Permanente, Dr Shavelson served in several leadership roles, such as Chief of Inpatient Pediatric & Neonatal Services, and was also honored by her colleagues and elected to the Medical Executive Committee (MEC), including service as President of MEC. During her tenure with Kaiser Permanente, Dr Shavelson participated in many educational courses, including completing the Institute for Healthcare Improvement Patient Safety Officer course.