Medical Center Board of Directors
The MarinHealth Medical Center Board of Directors, made up primarily of community volunteers who have expertise in a variety of fields, is responsible for the hospital's day-to-day operations, including patient care, budget oversight, physician credentialing, community services, labor contracts, staffing levels, and administration of the facility. The board makes its decisions based on the needs of the community.
The MarinHealth Medical Center Board of Directors regular meetings in 2021 are scheduled for January 5, March 2, May 4, July 6, September 7, November 2, and December 7. During this period of COVID precautions, the meetings will be held virtually via Webex, beginning at 5:00 pm. At the top of the agenda of each meeting is the opportunity for the general public to address the Board on any subject relating to hospital operations. After this public session, the Board goes into closed session for the remainder of the meeting. If you wish to address the Board in the public session via Webex, please contact us at least 5 days in advance. Please contact Louis Weiner, Executive Assistant to the Board, at Louis.Weiner@mymarinhealth.org or 1-415-464-2091.
Members of the Board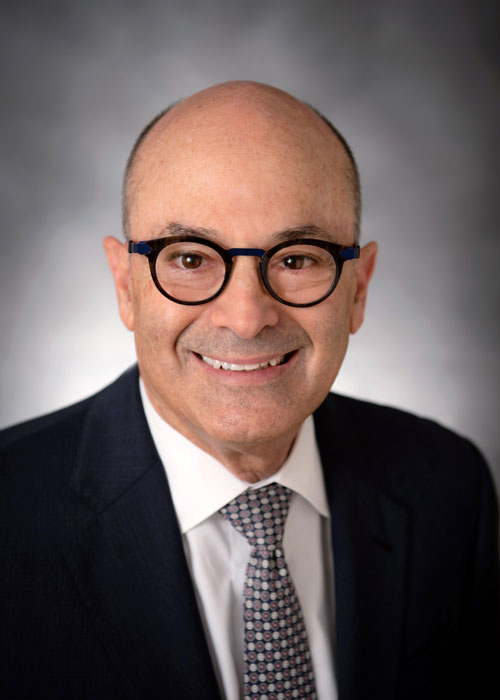 David Klein, MD, MBA
Chief Executive Officer
MarinHealth
David Klein, MD, MBA, brings an especially informed perspective to his position as CEO of MarinHealth, having spent the first 14 years of his career working as a general surgeon. Since leaving the operating room, Dr. Klein has built a long, successful career as a healthcare executive and hospital CEO. His open leadership style fosters communication and collaboration between the hospital staff, the administration, and the community at large.

Prior to his position at MarinHealth Medical Center, Dr. Klein served as President and CEO of Dignity Health's two San Francisco-based hospitals: Saint Francis Memorial Hospital and St. Mary's Medical Center. At Dignity Health, he oversaw a great deal of positive change, including a turnaround to profitability, multiple Healthgrades Five Star and Excellence Awards, the development of a Transgender Health Program, the establishment 14 Bay-Area based urgent care centers, and the launch of the new Bothin Burn Center, the largest burn unit in Northern California.

Before joining Dignity Health, Dr. Klein was Chief Operating Officer and then President of the Baylor Scott & White Health All Saints Medical Center in Fort Worth, Texas. Under his stewardship, the hospital received many accolades for service line excellence and overall quality, including top hospital rankings in US News and World Report. Prior to his role at Baylor, Dr. Klein served as Administrator of Presbyterian Hospital of Denton in Denton, Texas, and as Chief Executive Officer of Cedar Park Regional Medical Center in Austin, Texas.

Dr. Klein has sat on numerous community boards, from the American Heart Association, March of Dimes, and American Cancer Society to the Fort Worth Chamber of Commerce. He is the current Chair of the San Francisco Section of the Hospital Council of Northern and Central California and a member of the San Francisco Marin Medical Society.

Dr. Klein received his bachelor's degree from the University of Southern California, his medical degree from the University of New Mexico, and his master's degree in Business Administration from the University of California, Irvine.
Andrea Schultz, Chair
As the President and CEO of Greenbrae Management Inc. Andrea Schultz brings over 30 years of management experience to the MarinHealth Board of Directors. In addition to Andrea's business activities, she is also Chair and President of her family's Foundation and has sat on various local not for profit Boards. In 2010, Andrea joined the MarinHealth Foundation Board, working to generate awareness and campaigning to raise funds for the benefit of MarinHealth; she served as Chair from 2012 thru 2017. Today Andrea continues to serve as a dedicated member of the Foundation Board. Andrea holds a BA in Business and has studied and immersed herself in a variety of enrichment courses locally and internationally. Born at MarinHealth and raised in Greenbrae, Andrea is dedicated to our community, her family, and to partnering to provide excellent health care to Marin County.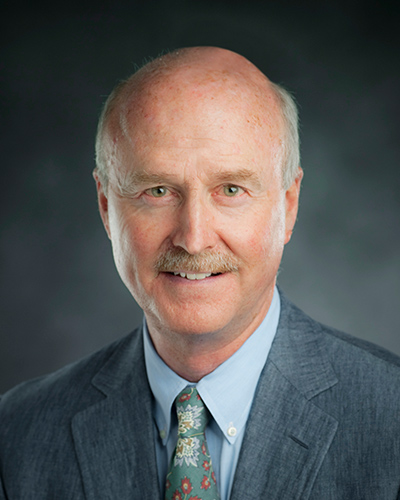 Robert Peirce, Vice-Chair
Bob's interest in healthcare began as he worked his way through school as a nurse's aide. After college and a brief time in the Navy Flight Program where he was injured in training, he began an 18-year career with a national skilled nursing facility (SNF) provider, where he eventually became responsible for the operation of 6000 beds in 60 facilities in five western states. From there, he went to work for Alta Bates Health System to operate their SNF business, a company he bought in 1994 with outside investors. Bob grew the company to include 3 Acute Rehab hospitals, a number of SNFs, management of a number of hospital based sub-acute units and a pharmacy company. He sold the company in 2007. Bob serves on the Executive Committee and is also a member of the Finance and Strategic Planning Committees. He also served on the Transition Advisory Committee. Now retired, Bob lives in Belvedere with his wife, Connie.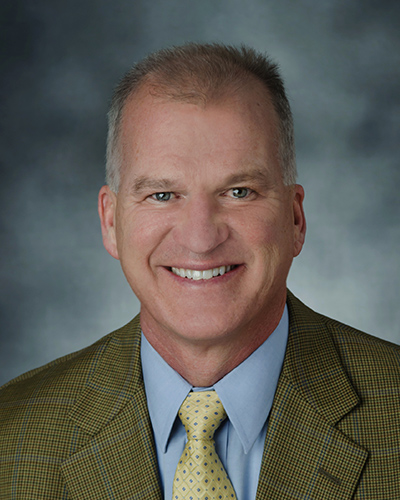 Joseph C. Euphrat, Treasurer / Interim Secretary
Joe Euphrat is an owner and Managing Principal of GreenRock Healthcare Capital. Prior, Joe spent twenty-five years in healthcare finance and real estate. While at E.F. Hutton and Lehman Brothers, he advised hospitals and health systems on capital planning, strategy and tax-exempt bond financings. As hospitals continued to own and lease real estate, Joe began focusing exclusively on healthcare real estate, serving both the needs of hospitals and healthcare real estate investors. He headed the U.S. Western Region healthcare capital markets for JLL and healthcare real estate for Kaufman Hall, a national advisory firm for hospitals and health systems. Joe is a graduate of the Haas School of Business at the University of California, Berkeley, and has been a guest speaker at the Stanford Graduate School of Business and at the USC Price School of Public Policy. He and his wife, Laura, a pediatric oncology RN, reside in San Anselmo, where they raised two children and spent countless hours coaching youth sports.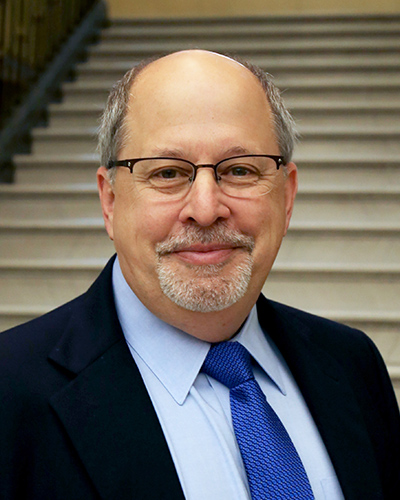 Joe Abrams
Joe Abrams is an early stage investor, advisor and board member with several technology and consumer companies. His career as an entrepreneur began in the early 1980s with The Software Toolworks, a personal computer entertainment and educational software company he co-founded with his cousin. In 1988, the company went public and by 1994 it had grown to over $150 million in revenue. The company was sold to Pearson, PLC, the British based publishing and media company, in early 1994. As an investor and advisor, he began working with small technology companies providing consulting in several areas, including strategic business development. In 1999, he co-founded eUniverse, an early-stage internet company, later renamed Intermix Media and the parent company of the social network site MySpace. Intermix was sold to NewsCorp in 2005. Joe was the past Co-Chair of the Capital Campaign for the new hospital. He currently serves on several nonprofit boards, including the Board of Trustees at the University of Rochester, Rochester, NY.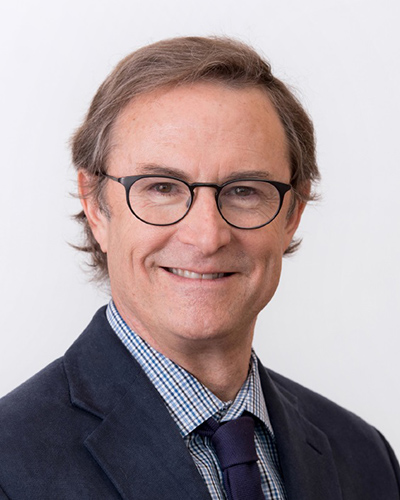 Joshua Adler, MD
Dr. Josh Adler is Chief Clinical Officer, Executive Vice President, Physician Services, at UCSF Health and Vice Dean for Clinical Affairs at the UCSF School of Medicine. As Executive Vice President, he oversees the coordination, clinical integration and quality and safety of care across the health system. He is responsible for faculty practice, the clinical cancer and Mental Health Services operations, leads the health system funds flow program and oversees population health, medical staff affairs, risk management, clinical innovation and resource management. He is responsible for managing the UCSF Health network of clinically integrated physicians. As Vice Dean, he works with clinical department chairs to ensure alignment of UCSF's clinical, research and education priorities and physician involvement in operational decision-making.
Adler is a practicing internist and Professor of Clinical Medicine at UCSF. He previously served as Chief Medical Officer at UCSF Medical Center and Medical Director of Ambulatory Care. Adler earned a medical degree at the University of California, San Diego School of Medicine and completed a residency at UC San Francisco, followed by a chief resident year at the San Francisco Veterans Affairs (VA) Medical Center. He held several positions in the VA system, including Chief Medical Officer of the VA Sierra Pacific Network.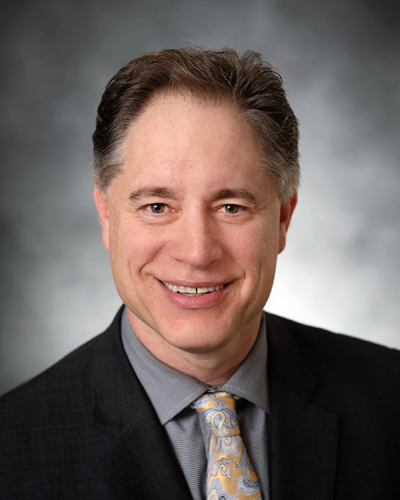 Douglas Cohen, MD
Dr. Doug Cohen is the Chief of Staff at MarinHealth Medical Center and is the Medical Director of the Hospitalists. He has spent years working collaboratively on quality and patient safety initiatives and has served on numerous hospital committees in an effort to drive improvements in healthcare at the Medical Center.

Dr. Cohen grew up on the East Coast, and after obtaining his undergraduate degree from Cornell University and his medical degree from New York University, he moved to San Francisco to complete his Internal Medicine residency at UCSF. His area of interest is hospital-based medicine and he has been working as a Hospitalist for over 20 years. Dr. Cohen joined Marin Hospitalist Medical Group in 2005 and has served as their CEO for the past several years. He is board certified in Internal Medicine and is a Fellow of the Society of Hospital Medicine and the American College of Physicians.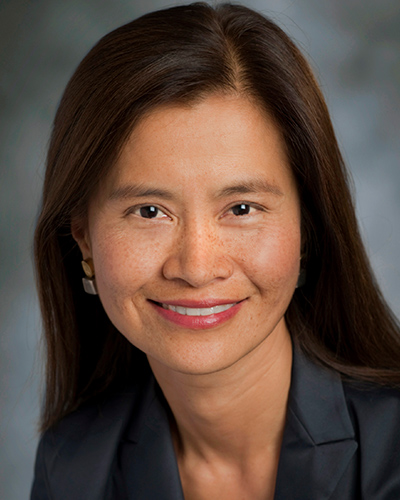 Ann Kao, MD
Dr. Ann Kao is a board certified cardiologist and a Fellow of the American College of Cardiology. Dr. Kao received her MD from the New York University School of Medicine and completed specialty trainings in internal medicine and cardiology at both the at the University of Pennsylvania Hospital and the University of California San Francisco hospital, where she served on the clinical faculty. Dr. Kao has authored many medical articles on a wide range of subjects. Dr. Kao has resided in Marin County since the 1990's and now focuses her professional energy as an active member of the medical staff at MarinHealth.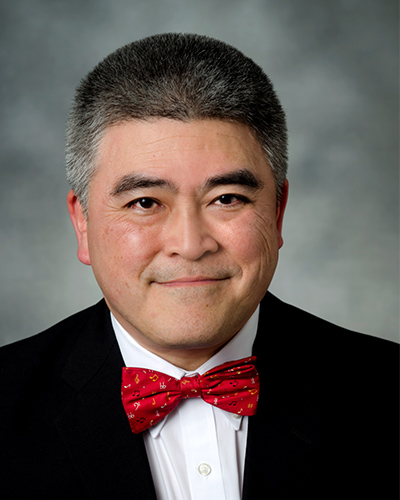 Michael K. Kwok, MD
Dr. Kwok grew up in San Francisco and graduated from Lowell High School. He graduated with high honors from the University of California, Berkeley with a Bachelor of Science in Chemical Engineering. He earned his medical degree from UCLA School of Medicine and completed his Internal Medicine Internship and Residency at Harbor-UCLA Medical Center. He is board certified in Internal Medicine.
Dr. Kwok has practiced medicine in Marin County since 1992 and is a member of the active medical staff at MarinHealth Medical Center and Novato Community Hospital. In addition to taking care of his patients in his office and at MarinHealth Medical Center, Dr. Kwok has held multiple medical leadership positions. At Novato Community Hospital, he served as Vice Chief of Staff, Secretary/Treasurer of the Medical Staff, Chairman of Pharmacy and Therapeutics Committee and a member of the Quality Review Committee. He previously served nine years on Novato Community Hospital's Board of Directors. He is President-elect of the Marin County Medical Society and represents Marin County at the California Medical Association House of Delegates. Dr. Kwok currently serves on the Strategic Planning Committee of MarinHealth Medical Center's Board of Directors.
Mark R. Laret
Mark R. Laret is president and chief executive officer of UCSF Health, an internationally recognized medical institution with more than 950 beds, nearly 2 million outpatient visits and annual revenue of over $4 billion. UCSF Health has affiliations with top health care organizations throughout Northern California. Laret is also a founder of Canopy Health, a doctor- and hospital-owned accountable care network of more than 4,000 health care providers in the San Francisco Bay Area.
Laret has led initiatives to improve patient and family health care experiences, to improve the quality and safety of care, and to establish a regional network of hospitals and physicians. He oversaw construction of UCSF Health's newest hospital complex — UCSF Medical Center at Mission Bay — which opened in 2015 and includes hospitals for children, women's services and cancer, as well as an outpatient center.
Laret joined UCSF in 2000. He has more than three decades of experience as a health care executive and is a national leader in health care reform. He held several leadership positions at UCLA Medical Center from 1980 to 1995 before serving as CEO of UC Irvine Medical Center from 1995 to 2000. He is chair of the board of directors of Canopy Health and past chair of the Association of American Medical Colleges, the Council of Teaching Hospitals and the California Hospital Association.
Laret earned a bachelor's degree at UCLA and a master's degree at the University of Southern California (USC), both in political science.
Denise Lucy, EdD
Dr. Denise M. Lucy is a Tenured Professor of Business and Organizational Studies and Founder and Executive Director of the Institute of Leadership Studies at Dominican University of California's leadership development center housed in its Barowsky School of Business. She has 40 years' experience in higher education as an educator and executive; first at the University of San Francisco and currently at Dominican University of California since 1993. She served as Dominican's Chief Academic Officer in the role of Vice President for Academic Affairs, Dean of Liberal and Professional Studies, Associate Dean of Dominican College, and Director of Pathways Mid-Career Professional program. Dr. Lucy founded Dominican's Leadership Lectures Series in partnership with Book Passage. At the University of San Francisco, she served in multiple roles including Associate Dean and Director of Marketing and Corporate Development in USF's College of Professional Studies. Professor Lucy teaches in leadership and team development, organizational change, negotiation and conflict management, business communications, business and society. Her community commitments are many, including her board trusteeship at 10,000 Degrees. Her research interests include leading small business export enterprises, leadership development, micro-finance poverty reduction, business education and civic engagement. She has received many awards for her teaching and service including being inducted into the Marin Women's Hall of Fame. She has been a resident of the Bay Area since 1985.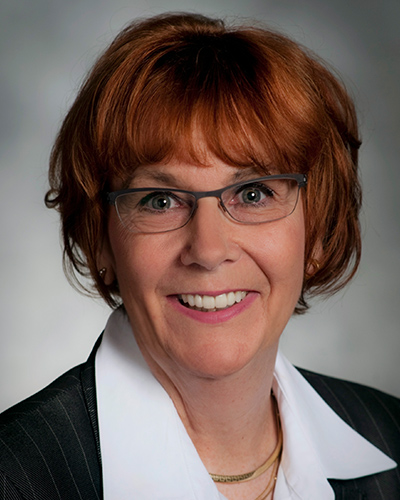 Gene Marie O'Connell, RN, MS
Gene became a RN from San Francisco City College and received her Bachelors and Masters degrees from the University of California San Francisco School of Nursing. She has been in health care in the Bay Area since 1976 and has held a variety of executive and front-line positions at UCSF and San Francisco General Hospital and Trauma Center. Gene was CEO at SFGH for 12 years. During her time as CEO, Gene provided leadership for many of the hospital's innovated clinical programs for trauma and underserved populations. Gene also led the process to rebuild the hospital and the passing of a successful bond measure. She has received many awards from local and national health care organizations, including "Women of the Year", from the Women's Healthcare Executives and UCSF Alumni Excellence Award. At UCSF, Gene also been a volunteer faculty member since 1991 and became a full professor in 2018. In addition, Gene is Overseas adviser, for Soka University School of Global Health in Tokyo, Japan. Gene has a wide range of experience as a board member, has served as Chair of the National Association of Public Hospitals, Board Member of the SGI-USA, and Trustee for Soka University of America. Gene and her husband have been residents of Corte Madera since 1997.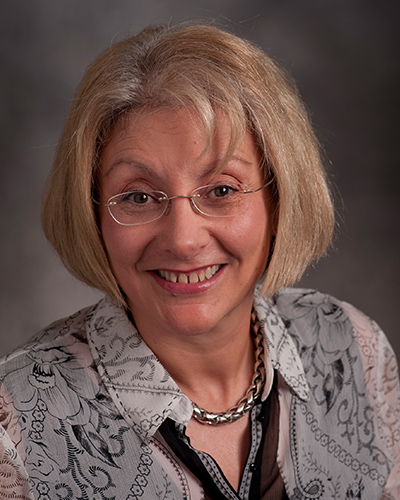 Mara Perez, PhD
Mara Perez works in collaboration with non-profit and business leaders. Her services include grants, program development, evaluations, and strategic plans. Mara's areas of expertise encompass education, leadership and economic development, social justice, and immigration. Now, Mara brings a new proposition with a project she has created: LATINO FUTURESsm. This project provides a new, futurist angle to enable the business, philanthropy, non-profit, and other sectors to envision success for themselves and society by tapping into, and investing in Latino talent. LATINO FUTURESsm sees Latinos as a key catalyst for national growth and prosperity. Mara's writings have been published by Stanford Social Innovation Review, Latin Business Today, Grassroots Fundraising Journal, MIT Press, San Diego State University, and Revista Interamericana, among others. Her articles are about Latinos in the U.S. in relation to national economic prosperity, immigration, social change, and philanthropy. Mara earned a Ph.D. in Sociology from The University of Chicago. She served on the Board of Canal Alliance (San Rafael, CA) for ten consecutive years, as well as other non-profit boards. She received the 2005 Spirit of Marin Award, and was named Business Person of the Year. Mara was a fellow of the Coro Leadership Community program, in San Francisco, CA., and most recently participated in a program called The Science of Decision Making by Worldview Stanford, at Stanford University. She has lectured and given presentations on the subjects of immigration, fund development and philanthropy in Asia, Europe, Latin America and the U.S. Born in Buenos Aires, Argentina, Mara resides in Northern California with her husband.