Surgery & Procedures
When MarinHealth Medical Center first opened its doors, most surgeries were invasive (open) and required general anesthesia and a hospital stay. Today, thanks to technological advances like laparoscopy, computer guidance, interventional radiology, the VELYS Robotic-Assisted Solution, and da Vinci® robotic surgery, many procedures that used to require open surgery can be performed minimally invasively. Typically, that can mean reduced use of general anesthesia, smaller incisions, and less bleeding. Post-surgical pain is minimized and easier to manage, and patients usually go home the same day.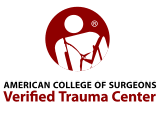 Of course, there are still a number of procedures that can only be performed through open surgery. As Marin's designated trauma center, we perform open surgeries when necessary. In fact, we keep a room available and a dedicated surgical team on call, 24/7, for emergency trauma surgery. Additionally, our level III verified trauma center is staffed with UCSF Health neurosurgeons who care for patients with injuries to the brain or spine.
Our Operating Rooms
As surgery has become more specialized, different procedures increasingly require different tools, technologies and even rooms. Our operating rooms include:
Two traditional operating rooms for open surgical procedures.
Three new operating rooms that are two or three times larger than current hospital code requirements to accommodate the latest equipment.
Two rooms that can be equipped for robotic surgery with the latest generation da Vinci® surgical system, the da Vinci Xi®
Three new additional multi-use suites that can be used either for traditional surgery or for interventional procedures like electrophysiology, catheterization, and interventional radiology.
A specially equipped Heart Room for open cardiovascular surgeries, where a Bi-plane machine gives our cardiovascular experts real-time multi-views of the heart as they operate.
Patients are prepped for surgery in one of 17 pre-op care stations. After their procedure, they are cared for in one of our 16 post-op care stations.

(Watch the above video to learn more about the surgical unit at MarinHealth Medical Center)
The Right Place for Your Procedure
Whether you need open or minimally invasive surgery, MarinHealth has the expert services you need. We are designated as one of the nation's, "Top 100 Great Community Hospitals," by the prestigious Becker's Hospital Review. This designation takes note of our low infection rates, excellent outcomes, and high-quality ratings.
Our Team
All of our surgeons are highly specialized, board certified, and fellowship-trained at some of the nation's finest medical schools and teaching hospitals. We have excellent general surgeons, as well as experts in a broad range of surgical specialties. In fact, we recently established an outpatient pediatric surgery program – staffed by UCSF Health pediatric surgeons and pediatric anesthesiologists.
We have excellent anesthesiologists, including two who are dedicated to heart surgeries and specially trained in transesophageal echo technology.
Our team includes CNOR-certified, specialized nurses for every area of surgery, and our recovery area is staffed with a seasoned post-anesthesia care unit (PACU) team.
Support and Education Every Step of the Way
We work diligently to prepare patients physically, mentally, and emotionally for surgery.
Staff in our Pre-Admission Center will guide you through the pre-admission process by setting you up with hospital registration, financial counseling, and a health evaluation in one convenient appointment.
We provide patient navigators for certain procedures that may be more emotionally or physically stressful, such as cancer surgeries and joint replacements.
We offer a complimentary joint replacement class taught by our orthopedic nurse navigator, with the participation of a physical therapist and an occupational therapist.
Our surgical nurses have had special training in aromatherapy and use essential oils such as lavender, bergamot, and peppermint before procedures to help you relax and reduce stress, pain, insomnia, and nausea.
Find detailed information on how to prepare for an upcoming procedure.
The Cutting Edge of Technology
We are committed to keeping up with medical innovation so we can provide our community with leading-edge technologies like these:
Real-time intraoperative neuromonitoring and fluoroscopy x-ray imaging during surgery
Transesophageal echo imaging to closely monitor the heart during ALL heart surgeries
A new, fully equipped, dedicated heart surgery room specially designed for heart procedures
The fourth and latest generation da Vinci® robotic surgical system, the da Vinci Xi®. Very few hospitals in the country have this state-of-the-art technology, which has advanced new features and can be used for a variety of complex, minimally invasive surgical procedures. We are the only hospital in Marin to offer robotic surgery with the da Vinci Xi®.
The Hana® table, for anterior hip replacements
Innovative prostheses and implants for joint replacements, spine surgery, and heart and vascular conditions
The Aquamantys® System to seal blood vessels in soft tissue and bone during joint replacement surgery, helping to prevent blood loss, pain, and swelling.