Breast Surgical Oncology
Breast health is a significant source of concern and anxiety for women confronting a breast health issue—particularly if that issue is breast cancer. Our Breast Health Center combines an integrative, woman-centered approach with evidence-based, leading-edge care and compassionate, informative support.
Battling Breast Cancer–We're Here For You
The MarinHealth Cancer Care Program allows us to provide breast cancer patients with collaborative, multidisciplinary breast care, right here in Marin. Our advanced treatment protocols put us on par with university medical centers, encompassing the complete spectrum of breast cancer care, from diagnosis to survivorship. Our expert specialists collaborate with each other as well as with their patients, who are considered partners in their own care. Treatment is highly personalized, based on the type of cancer, the woman's personal preferences, and her overall health.
Each breast cancer patient is paired with a patient navigator from our Integrative Wellness Center. The Navigator offers support every step of the way, serving as an educator, advocate, and guide throughout the treatment process.
Breast cancer treatment is usually multimodal and varies depending on the type and stage of cancer and the patient's preferences and general health. Patients have access to a full range of leading-edge treatments, including:
Radiation
Chemotherapy
Hormonal Treatments
Clinical Trials (as available)
Targeted Therapies (to block tumor growth and progression)
The program also offers top-notch reconstructive surgery, including total skin-sparing mastectomy. We focus on treating the whole person, and patients are encouraged to complement their care with a variety of healing treatments offered by our Integrative Wellness Center.
Patient Information
Before you consult "Dr. Google," it's important to understand that information—and misinformation—about breast cancer abounds on the Internet. Below are some trusted sites where you can access useful, medically sound resources for education and self-care.
Key Members of our Team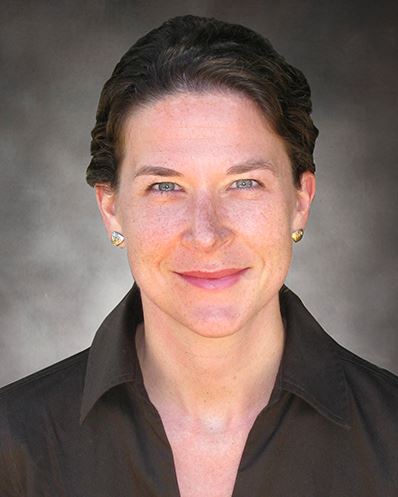 Leah Kelley, MD, Breast Surgical Oncologist and Medical Director of the Breast Program
Widely regarded as a leader in her field, Dr. Leah Kelley developed her lifelong passion for women's health as a medical student at the University of Chicago's Pritzker School of Medicine. She completed her residency at the University of California, San Francisco, OB/GYN, and was then awarded a fellowship in breast surgical oncology at the University of Southern California, where she studied under the world-renowned oncoplastic breast surgeon, Dr. Melvin Silverstein.
Dr. Kelley combines state-of-the art breast surgical care with a holistic approach, bringing the best of women's healthcare to every patient. Board certified by the American Board of Obstetrics & Gynecology, she is well versed in all relevant surgical procedures, including comprehensive breast surgery, Mohs microsurgery, tissue transfer, gynecologic cancer screening, and traditional and laparoscopic hysterectomies. Dr. Kelley serves as the Medical Director for the Breast Program at MarinHealth Medical Center. She has been named a Top Doctor by Marin Magazine on multiple occasions, and received the Zero Breast Cancer's 2015 Healing Professional Award.
Rachel L. Yang, MD, CLC, IBCLC Breast Surgical Oncologist
Dr. Rachel Yang is a physician specializing in breast surgical oncology, benign breast disease, and maternal complications of lactation. She attended Wellesley College and the University of Pennsylvania School of Medicine. During medical school, she was awarded a Doris Duke Clinical Research Fellowship to study racial and socioeconomic disparities in breast cancer care. She completed an internship and residency in general surgery at Stanford University.
While at Stanford, she was awarded a grant from the California Breast Cancer Research Program for her development of a conference to educate mental health professionals about breast cancer. She completed a breast surgical oncology fellowship at the University of California San Francisco, where she gained expertise in nipple-sparing mastectomies and cosmetic techniques for breast conservation. Dr. Yang offers a compassionate, patient-centered approach to breast cancer.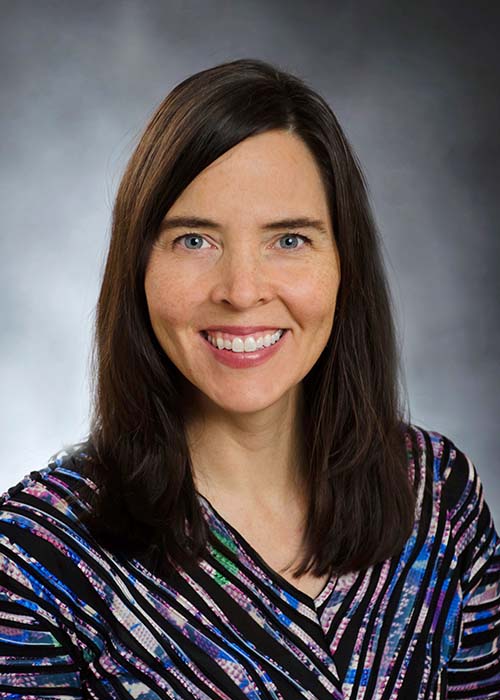 Alison Gause, MPH, CN-BA, Patient Navigator
Alison has more than 10 years of experience working as a patient navigator in a variety of healthcare settings. She joined MarinHealth Medical Center in 2012, where she focuses on facilitating a seamless and supportive experience for individuals undergoing breast cancer treatment. She received her master's in public health from University of Massachusetts - Amherst with a focus in community health education and breast cancer survivorship. She is a Certified Breast Patient Navigator through National Consortium of Breast Centers' (NCBC). Alison has extensive experience developing health programs to improve the quality and delivery of patient care. In her spare time, she enjoys practicing yoga and actively volunteers for a number of non-profit organizations in the community.
Recognition
Three-Year Accreditation (2020-2023)

Commission on Cancer of the American College of Surgeons
The MarinHealth Cancer Care Program received a Three-Year Accreditation, the highest level of recognition from the American College of Surgeons' Commission on Cancer (CoC). MarinHealth Medical Center is one of a select group of U.S. accredited cancer programs in the United States to receive this national honor for surveys performed January 1 – June 30, 2020.
Breast Center Accreditation (2019-2022)

The National Accreditation Program for Breast Centers
Our Breast Health Center has outstanding early detection rates and is one of a few Bay Area Breast Health Centers to be accredited by the National Accreditation Program for Breast Centers (NAPBC). The NAPBC is a consortium of national, professional organizations focused on breast health and dedicated to the improvement of quality care and outcomes of patients with diseases of the breast through evidence-based standards and patient and professional education.