Future-Friendly
A Foundation for a Flexible Future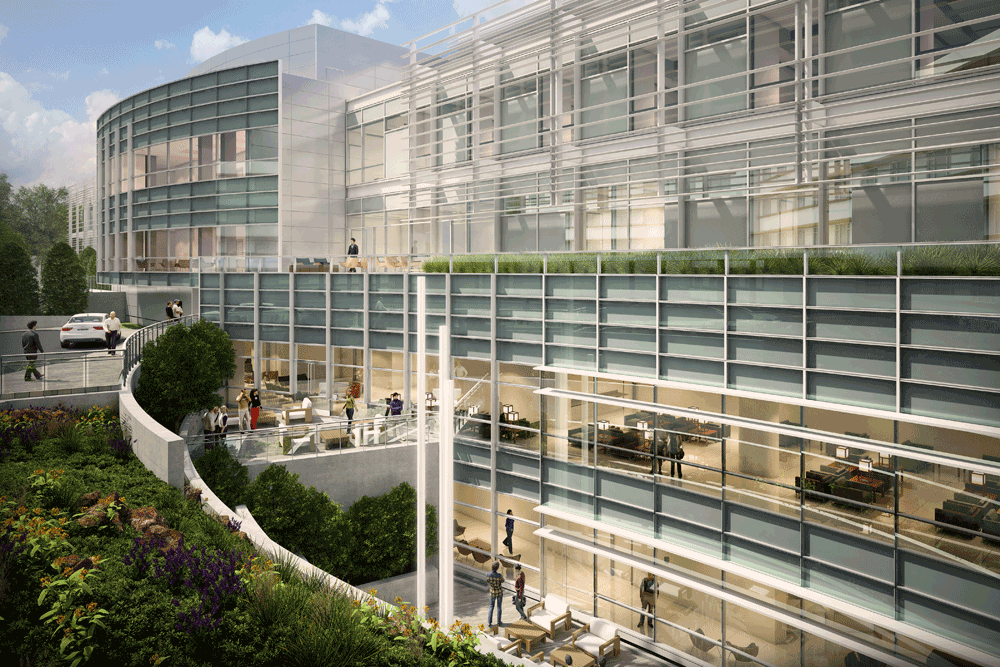 In the decades since the hospital first opened, our community has grown and changed considerably. Past hospital administrations have done their best to keep pace, adding a wing, and then a building, and remodeling as needed, but with only 7.2 buildable acres on our 19.75-acre site, it was essential to factor the future into our plans.
Flexibility is built into the Oak Pavilion's modular design, allowing for services to be changed out as community needs evolve. The pavilion's interior is based on a grid format to allow for modifications and acuity changes. For example, a space designated as a 28-bed medical/surgery unit can easily be repurposed to house two 10-bed ICUs.
Setting the Stage for Tomorrow's Technologies
As medical technology advances, what was considered cutting-edge yesterday quickly becomes the standard of care. The new hospital's flexible infrastructure allows us to easily incorporate a variety of potential advances in technology.