The Braden Diabetes Center Story
---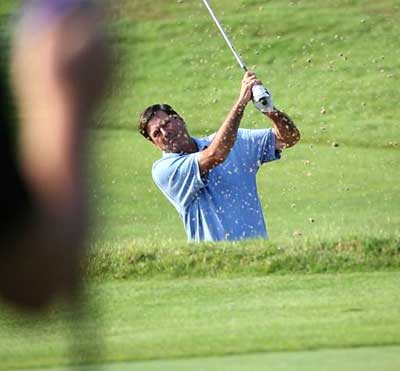 In the beginning, there was a patient and a doctor. The patient was Marin entrepreneur Bruce Braden, diagnosed with type 1 diabetes at age 38. The doctor was the endocrinologist Mr. Braden turned to for his care, Linda Gaudiani, MD, former Medical Director and Co-Founder of the Braden Diabetes Center. The first thing Dr. Gaudiani prescribed—after insulin, of course—was disease management training.
Because Marin lacked a robust diabetes management program at the time, Mr. Braden had to go into the city for a week of classes. With Dr. Gaudiani's encouragement, he altered his lifestyle, including his diet, exercise schedule, and perspective on healthy living.
Having gone on to achieve great success in business, Mr. Braden decided to give back by making a difference for people with diabetes. He yearned to share the kind of hands-on guidance he had benefited from with the people of Marin. Dr. Gaudiani was the ideal partner to help him get this done. Together, they developed the concept for the outpatient Braden Diabetes Center. Their vision was to establish a comprehensive community resource to provide care, support, education, and consultation to help people travel well through life with diabetes.
Thanks to Dr. Gaudiani's leadership and a generous donation from Mr. Braden, MarinHealth was able to make the Braden Diabetes Center a reality. When the Center opened its doors in late 2013, the days of crossing the bridge for leading-edge diabetes care and education came to an end.
The Braden Diabetes Center continues to evolve in response to community needs. Thanks to collaboration with UCSF Health perinatal specialists, pregnant women with diabetes, whether they had the disease before getting pregnant or developed gestational diabetes, can stay in Marin for the expert care they need. We also formed a relationship with UCSF Health's Madison Clinic for Pediatric Diabetes. The Madison Clinic's approach to caregiver education and support factors in the culture, dynamics, and emotional needs of children and their families.