Setting Up Your Computer for a Telehealth Appointment
1. Setup and Download
To get ready for your video visit, follow these steps. Make sure you do this at least 24 hours before your appointment so that you can get help if you encounter any issues.
View your Video Visit confirmation
In your browser, go to www.ucsfhealth.org/ucsfmychart and log in. Go to your Messaging tab then select your Inbox to find your Video Visit confirmation. Then, to test your device, go to videovisit.ucsf.edu, tap the TEST button or visit zoom.us/test.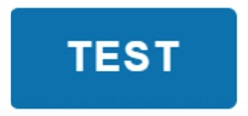 Download and install ZOOM
If Zoom is not already installed on your computer, it will start to download automatically. After the download is complete, open the downloaded file and follow on-screen instructions to install it. When the installation completes, you will be put into a test meeting.
2. Test Your Connection
Follow these steps to get ready for your Video Visit. Try to do this at least 24 hours in advance so you can get help if you encounter any issues.
Audio
When your Test Meeting opens, a pop-up window will appear with choices for your audio connection. If you have speakers and a microphone on your computer, you may choose Join by Computer. Otherwise, choose Join by Phone. Follow the on-screen instructions to test.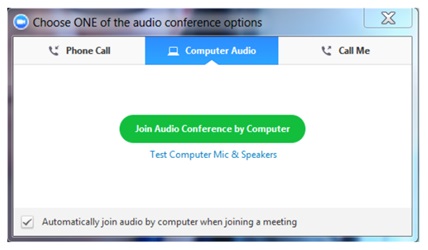 Video
Once you see yourself in the window, your connection is successful. (This is just a test meeting, so no one else will join you!) If your video did not start automatically, find the Zoom toolbar and click the camera icon to make sure the correct camera is selected.
If you are having trouble, call MyChart Customer Service at 1-415-514-6000 for assistance.
3. At Your Video Visit
Be ready to join the Zoom meeting at least 5 minutes before your scheduled visit time.
View Your Video Visit Confirmation
Find your MyChart Messages to access your confirmation. It will be the same one you viewed for the Meeting Test.
Join the Video Visit
Go to: https://ucsf.zoom.us, click "Join a Meeting", and enter your provider's 10-digit meeting ID from the MyChart message. This will be a phone number, for example: 123-456-7890. If prompted, tap to open Zoom and enter your first and last name.
Wait for your meeting to begin
You will automatically be placed in a waiting room. When your provider joins, you will be able to see and hear them and your meeting will begin. Once your video visit is complete, you may click Leave in the lower right to leave the meeting.
If you experience technical difficulties and cannot resolve them even after speaking with MyChart Customer Service, call your provider to reschedule.
Need help setting up your computer or mobile device for Video Visits? Contact MyChart Customer Service at 1-415-514-6000, 24 hours a day, seven days a week. Please do this well in advance of your appointment.