Marin Business Leader & Philanthropist Joe Abrams Appointed to Marin General Hospital Board of Directors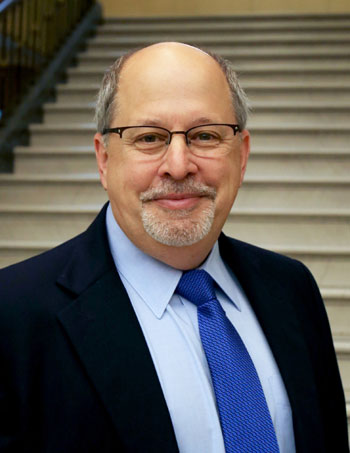 GREENBRAE, CA — Kentfield resident Joe Abrams, a longtime champion of Marin General Hospital, has been appointed to serve on the Marin General Hospital Board of Directors. Joe is well known as an avid philanthropist and successful cofounder, early stage investor, and advisor to various technology companies, including InterMix, the parent company of Myspace, Software Toolworks, which was sold to Pearson in 1994 for $462 million, and Akeena Solar, the first publicly traded integrator and installer of home and small-business solar panels in the U.S. 
Since moving his LA-based technology firm and family to Marin 25 years ago, Joe has been an active member of the Marin community. He previously served as Co-chair for the Marin General Hospital Foundation Capital Campaign for MGH 2.0. Also, his wife Pat serves on the Executive Committee of the Marin General Hospital Foundation Board of Directors.
Joe has a Bachelor of Arts in Economics from SUNY Buffalo and a Master's in Business Administration in Finance and Marketing from the William E. Simon Graduate School of Business at the University of Rochester. 
"During Pat's back surgery at Marin General Hospital years ago, I was impressed with the compassionate, state-of-the-art care she received," said Mr. Abrams. "I've been determined ever since to help ensure that local residents of all ages and stages of health are able to access the same level of services without having to travel outside of Marin." 
Joe's term began when he was approved by the Marin Healthcare District Board on January 8, 2019. He will be seated at the next regular Hospital Board meeting on March 5, 2019. As is stated in the bylaws, Joe will be eligible for reappointment every four years for a maximum of three terms.
"Marin General Hospital is pleased to honor Joe Abrams for helping our community hospital advance the state of care for all Marin residents, from cardiovascular medicine, stroke care, and cancer treatment to maternity care," said Lee Domanico, Chief Executive Officer, Marin General Hospital.
About Marin General Hospital
Marin General Hospital has been meeting the community's health care needs since 1952. Many Marin County residents choose to live here because they appreciate the healthy lifestyle and transformative natural environment. In keeping with the values and needs of the community, Marin General Hospital is dedicated to treating the whole patient, mind, body and soul. Their mission is to provide the people of Marin with the healing care they want and deserve.
Marin General Hospital offers advanced medical expertise, technology, and treatments in an exceptionally healing environment. It also gives patients the opportunity to complement their medical treatment with integrative therapies at our Center for Integrative Health and Wellness. Together, Marin General Hospital care teams deliver award-winning services that are recognized by patients and their families, as well as by independent organizations who rank the hospital among the best. For more information, please visit our about us page.