Psychosocial Counseling
We're Here to Support You During the Difficult Moments
Dealing with a difficult diagnosis can be emotionally, socially, and financially stressful for both patients and their loved ones. For this reason, our Integrative Wellness Center offers a variety of in- and outpatient counseling services.
The Integrative Wellness Center is able to provide psychosocial counseling to individuals, couples, and families facing life-changing diagnoses, such as cancer or cardiovascular disease. Whether these patients need help in processing their diagnosis or in coping with the physical and psychological aspects of treatment, our highly experienced staff is able to provide much-needed support and guidance.
Inpatient Services
For patients with more severe psychosocial needs, including those suffering from major psychiatric disorders, MarinHealth Medical Center has the largest inpatient community mental healthcare program in the area. We offer crisis intervention, evaluation, and treatment 24 hours per day, 365 days per year. In addition to psychiatric care, patients receive full medical services from a caring and committed Behavioral Health team.
Meet Our Psychosocial Counselor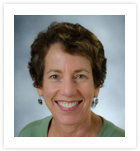 Sandy Schindler, LCSW, has more than 25 years' experience in medical settings, providing support and counseling for cancer patients and their loved ones. She can help with coping strategies, stress management, navigating community resources, and problem solving related to diagnosis and treatment. Sandy also facilitates support groups and workshops and is fluent in Spanish.