Jin Shin Jyutsu®
Jin Shin Jyutsu® facilitates the body's profound healing capacity by balancing energy. Jin Shin Jyutsu® treatments support the body, mind, and spirit through noninvasive, gentle touch that is administered while the individual is fully clothed. While similar to acupuncture and acupressure, Jin Shin Jyutsu® does not use needles, pressure, or rubbing.
Benefits of Jin Shin Jyutsu®
Reduce fatigue
Increase energy
Support each body's unique healing potential
Support and complement other medical treatments
Improve bodily functions
Promote a sense of balance and harmony in body, mind, and spirit
Individuals will also learn simple self-help treatments during their session to support healing at home.
Jin Shin Jyutsu Virtual Recordings
We're delighted to be able to share recordings of our virtual Jin Shin Jyutsu sessions hosted by Corliss Chan, CMT. Click on the below videos to view the recordings.
Meet Our Jin Shin Jyutsu® Practitioner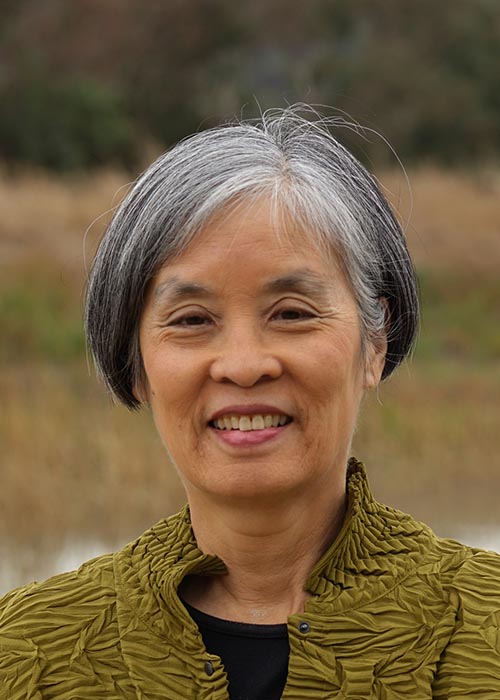 Corliss Chan, CMT, has been inspiring people to actively participate in their own healing and wellness for over 25 years. An engaged and compassionate listener, she has helped patients cope with life and health issues, including cancer, Lyme disease, heart health, diabetes, joint pain, anxiety, and depression. Today, she leads our Jin Shin Jyutsu®, Acupressure, Meditation, Guided Imagery, and Guided Relaxation sessions.
Patient Feedback
Some of our grateful patients have taken the time to provide feedback about their experience at our Jin Shin Jyutsu® classes. It's our pleasure to serve the residents of Marin County—and we hope you experience similar results to some of the below patients.
"Corliss explained the art in a way that I could understand. She took the time to answer my questions."
"Many thanks to MarinHealth Integrative Wellness for offering this complimentary class. I appreciate the explanation of Jin Shin Jyutsu® techniques!"