MarinHealth Recognized Again for Achieving Low Cesarean Birth Rate
Hospital met and maintained U.S. DHHS' target rates for NTSV Cesarean Birth measure for three consecutive years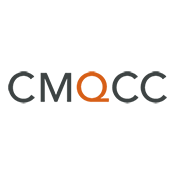 MarinHealth today announced the medical center has received the Quality and Sustainability Award: Nulliparous, Term, Singleton, Vertex (NTSV) Cesarean Birth Rate from the California Maternal Quality Care Collaborative (CMQCC). The CMQCC's mission is to end preventable morbidity, mortality and racial disparities in California maternity care.
As part of its 2023 Quality & Sustainability Awards program, the CMQCC named MarinHealth one of only 66 California-based member hospitals to meet and maintain the target rates for Nulliparous, Term, Singleton, and Vertex (NTSV) births for three consecutive years. The criteria used to determine this year's award winners were based on initiatives designed by the U.S. Department of Health and Human Services, which provides all California member medical facilities with 10-year, measurable public health objectives and the tools they need to track NTSV births.
"MarinHealth is proud to receive the Quality and Sustainability award for NTSV Cesarean Birthrate," said Lawrence Tiglao, MD, Obstetrics & Gynecology at MarinHealth. "This recognition is a testament to the hard work and dedication of our quality and clinical teams, who work collaboratively to provide the highest quality and safest care for mothers and their newborns."
The annual CMQCC Quality and Engagement awards recognize the member hospitals that go above and beyond to provide California's mothers, birthing people, and their families with the best start to life. Recipients of the Quality and Sustainability Award: NTSV Cesarean Birth Rate achieved an NTSV C-section target California rate of 23.9% or below during 2020. For the years 2021 and 2022, the target rate was 23.6%.
CMQCC was founded in 2006 at Stanford University School of Medicine together with the State of California in response to rising maternal mortality and morbidity rates. CMQCC works with over 200 member hospitals, uses research, quality improvement toolkits, state-wide outreach collaboratives and its innovative Maternal Data Center to improve health outcomes for mothers, birthing people and newborns. Since CMQCC's inception, California has seen maternal mortality decline by 65 percent between 2006 to 2016, while the national maternal mortality rate continued to rise.
This year's CMQCC awards were based on the U.S. Department of Health and Human Services' Healthy People 2020 and Healthy People 2030 initiatives.
###
Media Contact
Jill Kinney
Vice President of Marketing and Communications
Phone: 1-415-925-7420