Health Connection - September 2020
Author: Ellen Doxey & Daniel Sadowski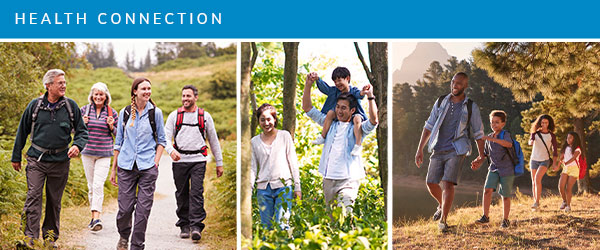 Introducing the MarinHealth Medical Center Oak Pavilion
They say good things come to those who wait. It's been seven years since Marin County voted to pass Measure F, the $394 million general obligation bond, to fund our new hospital building. This weekend we're hosting a virtual grand opening ceremony for our Oak Pavilion, the newest, safest, and most modern hospital building in the state of California. This is a great benefit for our entire community, and comes at a time when state-of-the-art healthcare is needed more than ever.
Designed by Perkins Eastman Architects with input from physicians, staff, and patients and their families, our new hospital was planned according to four guiding principles:
Patient-centric care. Beyond traditional medicine, patient-centric care also addresses a patient's comfort and emotional well-being.
Safety and efficiency. The Oak Pavilion is designed to enhance patient safety and promote best practices in infection control.
A Foundation for a Flexible Future. Flexibility is built into the Oak Pavilion's modular design, allowing for services to be changed out as community needs evolve.
Green and Sustainable. We planned our news hospital with the goal of earning a coveted LEED healthcare designation, notoriously difficult for a hospital to achieve.
Care-Enhancing Improvements in the Oak Pavilion
Our new Oak Pavilion allows us to expand the breadth and quality of our already-comprehensive services:
Emergency Department (ED) & Trauma Center
Our ED has tripled in size, with larger treatment rooms, a separate entrance and treatment area for psychiatric and high-security patients, and a dedicated check-in and waiting area for children. The new ED has five trauma bays and 20 private patient rooms, including negative pressure and decontamination rooms to safely care for highly infectious patients.
Our new ICU has 19 spacious private rooms, each with its own private bathroom.
Equipped with the latest technologies, Imaging & Radiology is now conveniently located adjacent to the Emergency Department and below Surgery & Procedures, so emergency care can be expedited.
We have added three new operating rooms, two of which can accommodate robotic-assisted procedures. Our new surgical suites are double in size to fit the latest equipment and enable advances surgeries. We also added three dual-use interventional suites for electrophysiology, catheterization, and interventional radiology.
Maternity & Neonatal Intensive Care (NICU)
Following best practices, our 15 new, private labor, delivery, recovery, and postpartum (LDRP) rooms allow mothers and babies to stay in the same room throughout their experience. We have two C-section procedure rooms for planned or emergency cesareans. Our new expanded NICU has five private patient rooms and an additional room for twins, and is staffed around-the-clock with an in-house pediatric hospitalist who specializes in neonatology. As part of our collaboration with UCSF Health, our NICU offers 24-hour access to neonatologists from UCSF Benioff Children's Hospital.
All-Private Patient Rooms
Patient rooms are large and comprised of three "zones:" a patient zone, a staff zone, and a family zone for visitors, so everyone has the space they need -- loved ones can even stay the night in a pull-out bed. Rooms feature a virtual care system that lets nurses monitor patients remotely and allows patients to connect with their care team by video. All rooms have large windows with plenty of natural light and views of nature to enhance healing.
Learn more about MarinHealth Medical Center's Oak Pavilion by joining us for our Virtual Grand Opening Celebration September 26 and 27. Enjoy video tours, meet the experts, get health tips, and much more. Register today and be entered into a drawing for great prizes, including an electric bike.
---
Introducing our New Chief Executive Officer, David Klein, MD, MBA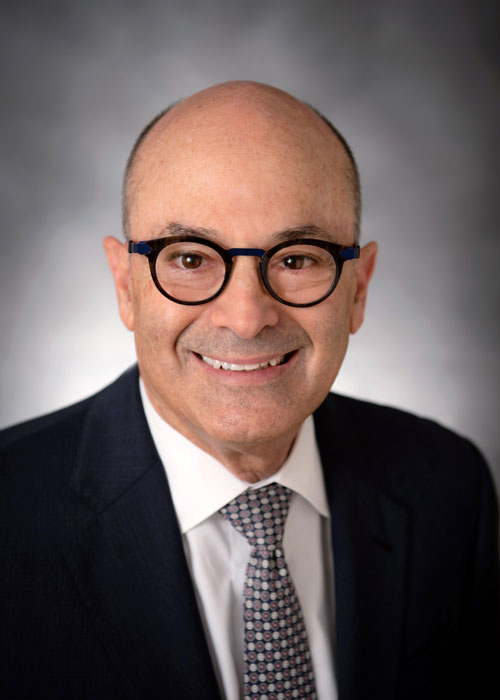 As we usher in a new era in healthcare for the North Bay, it is our honor and distinct pleasure to welcome our new Chief Executive Officer, David G. Klein, MD, MBA. Before crossing the bridge to join MarinHealth, Dr. Klein was President and CEO of Dignity Health's two San Francisco-based hospitals: Saint Francis Memorial Hospital and St. Mary's Medical Center. His many achievements at Dignity Health include the establishment of 14 Bay Area-based urgent care centers, the launch of the Bothin Burn Center (the largest burn unit in Northern California) and the development of a Transgender Health Program. Under Dr. Klein's watch, the two hospitals earned multiple Health Grades Five Star and Excellence awards. He also directed their turnaround to profitability.
Having spent the first 14 years of his professional life as a general surgeon, Dr. Klein brings both a medical and a managerial perspective to his new position. Since leaving the operating room, he has built a long, successful career as a healthcare executive and hospital CEO. Highlights of his career include serving as Chief Operating Officer and President of Baylor Scott & White Health All Saints Medical Center in Fort Worth, Texas, and as CEO of Cedar Park Regional Medical Center in Austin, Texas.
As a resident of Marin, Dr. Klein has a first-hand understanding of our community's challenges, values, and needs. His open leadership style fosters communication and collaboration between the hospital staff, the administration and the community at large. In a recent interview, he shared his enthusiasm for his new position. "I could not be more excited about this role and the opportunity to contribute to the organization's stellar reputation for high-quality, safe, innovative and patient-centered care," said Dr. Klein. "I look forward to working closely with the exceptional and extremely dedicated team of professionals at MarinHealth — especially during these unprecedented times — to ensure that we continue to uphold the great values and traditions that have made us the Healing Place for our community."
---
Osteoporosis: Boning up on the Basics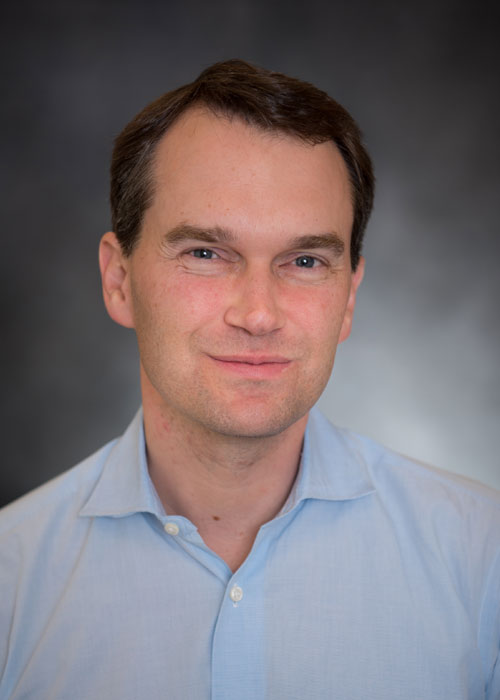 Bone — your body's support system — is living, growing tissue made up of a protein called collagen and the mineral calcium phosphate. Together, these substances make bones flexible and strong, so they are less likely to break under stress. Throughout your lifetime, your body is constantly removing old bone (resorption) and replacing it with new bone. Childhood and teenage years are periods of maximum bone growth, when bones grow stronger and denser. Peak bone mass is reached between the late twenties and early thirties, at which point bone resorption slowly begins to outpace the formation of new bone. When bone loss occurs too rapidly, and/or bone formation happens too slowly, osteopenia — a lower normal bone density — will occur. Over time, this may lead to osteoporosis, a condition that affects some 54 million Americans.
In osteoporosis, which means "porous bones," bone loses density and mass. The most serious complications are fractures and broken bones, especially affecting the hip, spine and wrist. Roughly one in two women and up to one in four men ages 50 and older eventually break a bone as a result of osteoporosis. Often these breaks are the result of falls, but spine fractures can occur even if a person has not fallen if the vertebrae have weakened to the point of crumpling. Even if it doesn't result in a bone break, osteoporosis can be painful and limit mobility.
Symptoms
Unfortunately, the early stages of bone loss have no discernible symptoms. Once osteoporosis has progressed, symptoms include:
Back pain from fractured or collapsed vertebrae
Loss of height
A stooped posture
A bone that breaks much more easily than normal
Risk
Osteoporosis can affect anyone, but there are several factors—some that can be controlled and some that can't—that increase risk:
Being genetically female. Women are much more likely to develop osteoporosis than men.
Age. The risk of developing osteoporosis increases as you get older.
Race. Caucasians and people of Asian descent are at greater risk than people of other races.
Family history. Having a parent or sibling with osteoporosis increases your risk.
A small frame. Because they have less bone mass to begin with, small-boned women and men are at a higher risk for osteoporosis.
Hormone levels. Estrogen loss with perimenopause and menopause accelerates the loss of bone mass. Osteoporosis has also been associated with overactive thyroid, parathyroid, and adrenal glands, and, in men, low testosterone levels.
Low calcium and vitamin D intake, long term. Low calcium intake contributes to diminished bone density, early bone loss and an increased risk of fractures. Vitamin D helps promote calcium absorption and is a necessary component of a healthy diet.
Eating disorders. Being underweight weakens bone in both sexes.
Surgery for gastrointestinal disorders, or to promote weight loss. Reducing stomach capacity or removing part of the intestine limits the absorption of nutrients, including calcium.
Certain medications. Long-term use of corticosteroid medications interferes with bone-rebuilding. Osteoporosis has also been associated with certain medications used to treat gastric reflux or cancer, or to prevent transplant rejection.
Medical conditions. Osteoporosis has been associated with celiac disease, Inflammatory Bowel Disease (IBD), kidney or liver problems, cancer, Lupus, multiple myeloma, and rheumatoid arthritis.
Lifestyle choices. A sedentary lifestyle increases the risk of osteoporosis. Smoking and consuming more than two alcoholic drinks a day also contribute to weak bones.
A bone density test helps assess your bone strength and your chance of breaking a bone. Talk to your doctor to determine if and when you should have a base-line screening. The National Osteoporosis Foundation recommends a bone density test if you:
Are a woman age 65 or older
Are a man age 70 or older
Break a bone after age 50
Are a post-menopausal woman with risk factors
Are a man age 50-69 with risk factors
Learn more about bone density testing. Whether you are being proactive about maintaining your bone health or have been diagnosed with osteopenia or even osteoporosis, there are lifestyle changes that can help you maintain the bone health you have. If you smoke, stop now since nicotine and other toxins in cigarettes damage bones. Minimize your intake of alcohol and caffeine, since both reduce calcium absorption. Focus on weight bearing exercises that will help strengthen bones, such as walking, weight lifting, yoga, and tennis.
There are several medications that can be very effective in reducing the rate of bone loss or speeding up the bone-building process in your body, including:
Bisphosphonates (Binosto, Fosamax, Boniva, Actonel, Atelva) which treat osteoporosis by blocking the body's ability to break down bone. Bisphosphonates are taken once a week, with the exception of Boniva, which is taken once a month.
Monoclonal Antibodies (Prolia) work differently than bisphosphonates but they also interfere with the body's ability to break down bone. Prolia is given every six months by injection.
Anabolic drugs (Evenity, Forteo, and Tymlos) are injectable medications that boost bone formation. They are generally given to post-menopausal women with a high risk of developing fractures.
Zoledronic acid (Reclast, Zometa) a bisphosphonate that can increase bone strength and reduce fractures in the hip, spine, wrist, arm, leg, or rib. This treatment is given intravenously just once per year.
Hormone replacement therapy (HRT), either estrogen alone or estrogen with progestin, is approved for the prevention and treatment of osteoporosis in women. While HRT may help preserve bone and prevent fractures in postmenopausal women, your doctor may prefer that you try other medications first.
Each of the above treatments has its advantages and both short and long-term side-effects. You will need to discuss your options with your physician in order to make an informed decision. To make an appointment for a consultation, follow-up visit or bone density screening, please call 1-415-461-1780.
Alexander V. Uihlein, MD is an endocrinologist at MarinHealth Endocrine & Diabetes Care | A UCSF Health Clinic.
---
COVID and Chronic Conditions: Managing Your Health in a Pandemic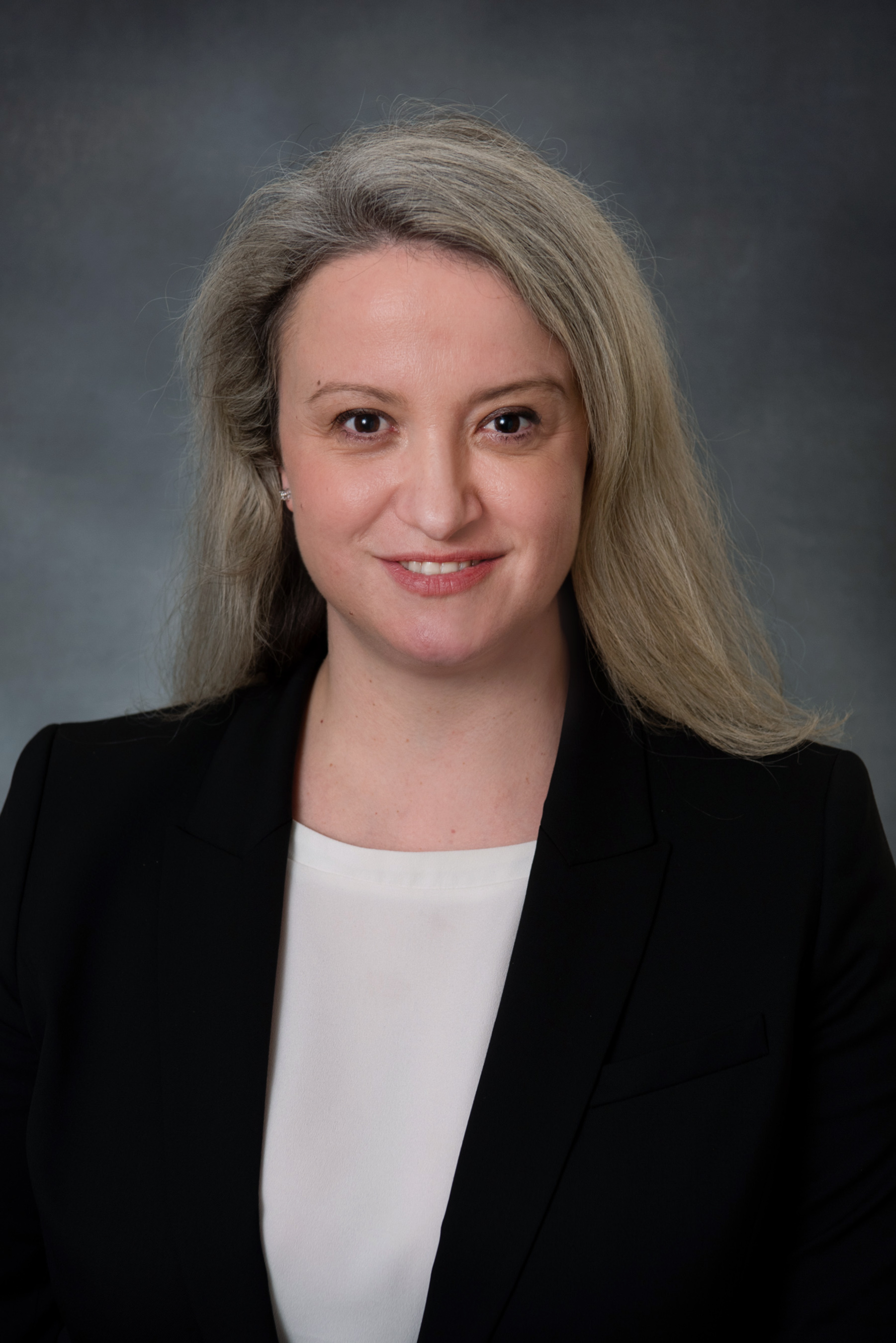 By now, you've probably heard that people with certain medical issues — diabetes, cardiovascular disease, a weakened immune system or obesity — are more likely to suffer serious consequences, or even die, from COVID-19. But did you know that:
These medical issues make a person 12 times more likely to die if they contract COVID-19.
More than 80% of COVID-19 casualties have one or more lifestyle related conditions.
Four in ten Americans have two or more of these conditions.
50% of adults have at least one of three heart disease risk factors: high blood pressure, high cholesterol, and/or smoking.
34.2 million Americans — or 10.5% of the population — have diabetes.
As much as we wish it weren't so, COVID-19 may be with us for months and even years. No miracle cure has emerged, and while there is promising research, no vaccine is currently available. That makes it more important than ever to manage chronic conditions to the best of our abilities. Committing to doing a better job of managing your health will help get chronic conditions under better control and boost your immunity to COVID-19 and other infections.
Take the extra time to take better care of yourself
It's easy to put on a few pandemic pounds while working from home. Before you know it, all the boredom baking, COVID cocktail hours and snacking in front of the TV catches up with you. Telecommuting doesn't have to translate to sitting around the house. Spending more time at home (and less time driving to and from home) can be an opportunity to form healthy habits. You now have extra time to walk, bike, garden or take an online yoga class. If you don't have to adhere to a strict schedule, consider working on the weekend and going for a hike during the week, when the parks are less crowded. (Remember to put your mask on when you encounter other hikers.)
Let's be honest, you know what's good for you — and what isn't! If you're dealing with a chronic condition like diabetes or heart disease, be vigilant about testing your blood sugar or monitoring your heart rate and blood pressure to stay within the recommended guidelines. Now's the time to purchase that heart rate or blood pressure monitor you've been meaning to order. As always, avoid tobacco use and excessive alcohol consumption.
Talk to your doctor
When you have a medical question or a health concern, don't settle for Dr. Google. MarinHealth Medical Clinic physicians are offering both telehealth (video visits) and in-person visits. When you call your doctor's office to make an appointment, be ready to answer questions from the staff so they can determine whether an in-person visit is needed. If you need to be seen in person, rest assured that all MarinHealth clinics have made changes in operations based on CDC guidelines to keep patients and staff as safe as possible.
Don't hesitate to seek emergency care
If you, or someone you're with, experiences any of the following symptoms, call 911 or go to the nearest Emergency Department:
Sudden chest pain, arm, neck, jaw or back pain
Trouble breathing
Slurred speech
Seizure
High fever (103° or above)
Severe injury
Remember, in the event of a heart attack or stroke it's essential to get care as soon as possible!
Follow COVID-19 guidelines
By now, you know the drill: wear a mask, wash your hands frequently and maintain social distancing. Stay connected to friends and family by phone, email or facetime. Loneliness and social isolation can contribute to an increase in both heart attacks and strokes.
Dr. Sherifiis a cardiologist and cardiovascular imaging specialist at MarinHealth Cardiovascular Medicine | A UCSF Health Clinic.