Keep The Fun in Halloween
Author: Meaghan Carroll, RN, BSN, CEN | Trauma Program Manager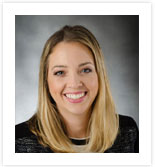 Halloween can be a scary time for parents, especially when the children get old enough to trick-or-treat by themselves. The staff at Marin General Hospital's Emergency Department would rather not see any injured trick or treaters this coming Halloween so we're sharing some safety tips from the American Academy of Pediatrics to help make Halloween safer for you and your family. We hope you find the below advice useful. Please visit www.maringeneral.org/halloween for more Halloween safety tips!
Costumes
Costumes are a big part of Halloween. To help keep the fun in dressing up for Halloween while also keeping the little revelers as safe as possible, consider these tips.
Yes, it's a favorite Halloween color – but children in black costumes are hard to see after dark. Choose bright, reflective costumes instead. Try adding reflective tape to costumes and trick or treat bags.
Elaborate, long costumes or shoes that go with the costume but which do not fit properly are tripping hazards. And a costume with excess fabric can be a fire hazard should it come into contact with an open flame such as a pumpkin candle.
Make sure that if your child is wearing a mask, it doesn't block or limit your child's vision. You may want to help your child get creative with non-toxic makeup instead.
Check labels on costumes, wigs, and accessories to make sure they are flame-retardant.
Supervise young children
Young trick-or-treaters should be accompanied by a responsible adult. Use flashlights and make sure they have fresh batteries.
Sort through the treat bags when your kids get home and toss out anything spoiled, unwrapped, or homemade. Watch out for hard candies and other treats that could cause choking.
Try your best to ration out the treats over the days following Halloween.
When trick or treaters want independence
Going out with trick or treaters is one of the fun parts of being a parent, but one day your children will be old enough to go out by themselves. To keep worry at a minimum, set some safety expectations which you expect them to follow.
Stay on the route you have agreed to follow (no changing in the middle!).
Stay in groups of three or more and stick together.
Use a flashlight so you can see, and others can see you.
Only go to homes with a porch light on.
Stay on well-lit streets and use the sidewalk, not the street.
Never cut across yards or use alleys.
Walk — don't run — across the street and cross in the crosswalk, as a group.
Be sensible, if your mask or costume restricts your vision, remove it before you cross the street and wherever the lighting is low.
Teenagers: Up to Halloween mischief? 
As we know teens can get into all kinds of mischief on Halloween. You may feel like you're being an overbearing parent to kids who just want to have some fun, but there are some real safety hazards they should know about.
Remind them about laws regarding private property, vandalism, town curfews, and alcohol regulations.
Tell them that police are on the lookout for troublesome teenagers and may profile groups of teens, especially boys, as being "up to no good."
Talk to your teen about the pitfalls of social media and to recognize that they could post or text something that could get them into trouble.
Suggest alternatives to trick or treating. Offer to host a Halloween party or scary movie marathon for your teen and their friends but make sure you are home the whole time!
Offer to drive teens to a horror film or "haunted house." Recruit your teen to hand out treats.
If a teenager is going out, set a curfew.
Actively monitor texts, social media posts, and cell phone activity to keep tabs on your teen's whereabouts and see what he/she is up to.
Encourage light-colored clothing and/or reflective wear.
Help prevent "tricks" and trouble! Hide the eggs and extra toilet paper, and make sure teens don't have access to alcohol.
Teen drivers
A teen driving on Halloween adds another layer of worry, so again, be sure to lay down some rules before he or she goes out.
Especially on Halloween night, drive slowly and be on the lookout for little kids darting out into the street.
Obey the rules from the National Highway Traffic Safety Administration:

No cell phones while driving
No extra passengers
No speeding
No alcohol
No driving or riding without a seat belt