Nutrition Counseling
---
Diet Building with Registered Dietitian Nutritionists
Research increasingly demonstrates that proper nutrition is essential for a long and healthy life. So whether your goal is to lose or maintain a healthy weight, prevent the onset or progression of a disease, or simply improve your eating habits, meeting with a registered dietitian nutritionist can help.
Outpatient Nutrition Services
Personalized nutrition coaching
Body fat testing
Community group events and nutrition workshops
Nutrition counseling and coaching services are provided at our Integrative Wellness Center. Counseling is provided by Registered Dietitian Nutritionists with expertise in:
Heart Disease Prevention
Healthy Weight Management
Sports Nutrition
Women's Health
Dietary Supplements
Digestive Health
Cancer Prevention and Treatment
Pre- and Post-Surgical Nutrition
General Health and Wellness
Appointments & Insurance / Billing Information
To schedule an appointment, please call 1-415-925-7620. Depending upon your particular health insurance, a visit with a Registered Dietitian Nutritionist may be covered. Your physician may need to send a referral form and any necessary insurance authorization may be required prior to your appointment. We can review the specifics of your insurance or other payment options when you make your appointment. Self-pay patients are also welcome.
Meet Our Registered Dietitian Nutritionists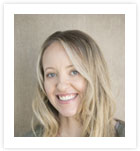 Caitlin Beale, MS, RDN, has a background in clinical nutrition and advanced training in integrative medical nutrition therapy. She has special expertise in gastrointestinal health, autoimmune conditions, food allergies/sensitivities, and women's health. Caitlin also works with children and parents/caregivers to encourage a long-term, healthy relationship with food.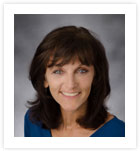 Pamela Riggs, MS, RDN, CSOWM, focuses on weight management; cancer and heart disease prevention and treatment; women's health issues (i.e., PCOS, PMS, menopause, osteoporosis); and integrative nutrition practices. Pamela works with both individuals and small groups to help optimize health and well-being through good nutrition and an active lifestyle.
Jeannine Vitali-Schulz, RDN, CSO, is the Outpatient Oncology Dietitian at our Integrative Wellness Center. She is a Certified Specialist in Oncology Nutrition (CSO). She works with cancer patients at any stage of their cancer journey—from diagnosis to active treatment, recovery, and survivorship.