Ukrainian Parents Deliver First Marin Baby of 2023 at MarinHealth Medical Center
It's a boy! First Marin baby makes entrance at 12:34 a.m. on January 1
A baby boy, born to Ukrainian parents Oleksii Moskalenko and Anna Kazak, claimed the title of 'Marin's First Baby of the Year' Sunday at MarinHealth.
The 6-pound 10-ounce baby was born at 12:34 a.m. on January 1. The Kyiv, Ukrainian-born parents, Oleksii aged 33, and his wife Anna, aged 30, named the baby boy Orest.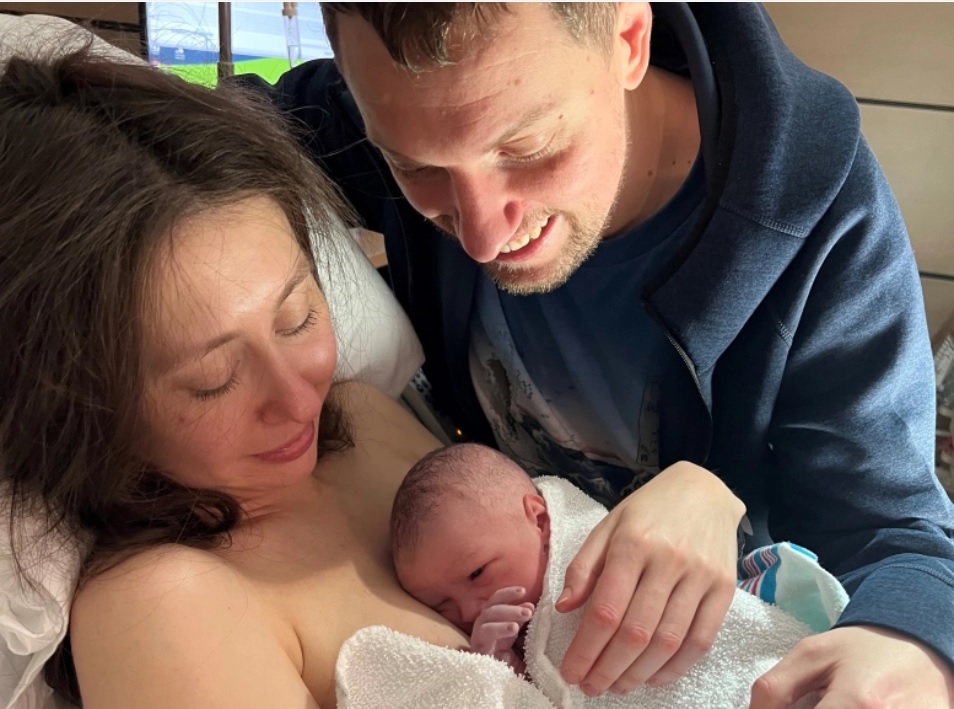 "It was the best way to start a new year," stated father Oleksii.
"I am so grateful to be a part of this family's start to the new year," said Emma Jamison, MD, who delivered baby Orest. "There were fireworks for the birth!"
"It was my honor and very exciting to help with the delivery of the first baby of the new year here at MarinHealth," said attending nurse Cat Copeland, BSN.
"We're so happy for this wonderful family," said Anne Lupus, MarinHealth Director of Maternity Services. "In 2022 here at MarinHealth, we witnessed an increase from 100 births per month to 140 per month. We're so proud to provide MarinHealth Medical Center's new Oak Pavilion – a beautiful place for families to welcome new additions to their families."
###
About MarinHealth
MarinHealth encompasses respected local healthcare resources that have served the Marin County community since 1952. Marin County residents appreciate Marin's healthy lifestyle and transformative natural environment. In keeping with the values and needs of this unique community, MarinHealth is dedicated to treating the whole patient, mind, body, and spirit. MarinHealth Medical Center, the MarinHealth Medical Network, and their ancillary services all share the same patient-centric philosophy of care.
Media Contact
Jennifer Churchill
Communications Manager, MarinHealth
Phone: 1-415-925-7561