Health Connection - March 2021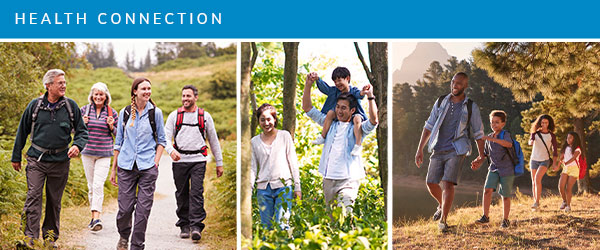 Celebrating Insulin and a Century of Progress in Diabetes Care
By Linda Gaudiani, MD, FACE, FACP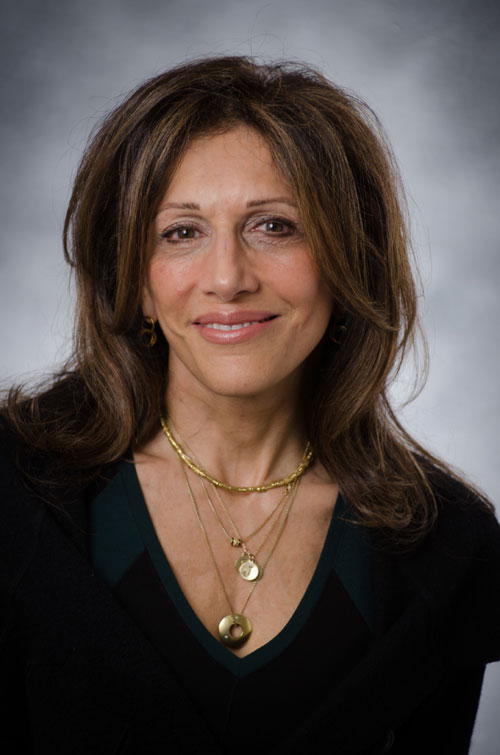 Before the discovery of insulin, type 1 diabetes was a death sentence. Unable to absorb nutrients, people wasted away and suffered progressive blood vessel damage leading to blindness, loss of limbs, stroke, heart attacks, and kidney failure. Adults typically lived less than two years after diagnosis while children rarely survived longer than a year.
It took a while for researchers to figure out that the pancreas and the insulin it produces were somehow involved in type 1 diabetes. In 1889, Oskar Minkowski and Joseph von Mering, two physicians at the University of Strasbourg in France, were able to induce diabetes in a dog by surgically removing its pancreas. Building on their work, German scientist Georg Zuelzer found that injecting "pancreatic extract" into his patients could help control diabetes. But the biggest breakthrough came in 1921, in a lab at the University of Toronto, when Canadian physicians Frederick Banting and Charles Best, and Scottish physiologist and biochemist J.J.R. Macleod discovered insulin.
Banting and Macleod won the 1923 Nobel Prize for their discovery and eventually sold the patent for insulin to the University of Canada for just one dollar! In the years since their lifesaving discovery, insulin replacement therapy has remained the standard of care for type 1 and advanced type 2 diabetes. However, treatment has been greatly refined. The 1982 introduction of synthetic insulin was a boon to those who were allergic to insulin derived from animal sources. In 1985, the insulin pen came on the market, making self-injection easier and more comfortable. Introduced in 1996, insulin analogues allow endocrinologists to fine-tune treatment by combining fast- and long-acting insulins.
As scientists continue to improve upon insulin formulas, monitoring, and delivery devices, MarinHealth® celebrates the fi rst 100 years of this lifesaving therapy. In response to the silent epidemic of prediabetes and diabetes, we are committing to screening all Medical Center admissions for diabetes, prediabetes, and hypoglycemia. We are in the process of applying to the Joint Commission for certification in Advanced, Disease-specific Inpatient Diabetes Care.
The Medical Center is reviewing and updating our insulin protocols, expanding diabetes education, and working on a perioperative planning program to create individualized diabetes management plans for patients, from pre-admission to post-discharge. And we look forward to dedicating our 7th Annual Braden Diabetes Fall Fest to the history of insulin and current barriers to its availability and affordability.
Learn more about the value of insulin through updates and articles at www.MyMarinHealth.org/BDC.
Linda Gaudiani, MD, is the Medical Director of the Diabetes Care Program at MarinHealth Medical Center and Co-Founder of MarinHealth Braden Diabetes Center.
---
Now Open: MarinHealth Urgent Care
By Russ Braun, MD, MBA, MPH, FACEP
Bad sushi? Sprained ankle? Sunday morning earache? No worries. As of March 9, 2021, MarinHealth Urgent Care | A UCSF Health Clinic is here for you.

Conveniently located right off the 101 in Terra Linda, the clinic treats illnesses or injuries that require prompt attention but aren't serious enough for the emergency department. The clinic's onsite emergency and internal medicine clinicians see both adult and pediatric patients for illnesses and injuries including the flu, asthma, allergy attacks, sore throats, rashes, dog bites, minor lacerations, sprains, pink eye, food poisoning, and more.
Rapid testing is available onsite for common conditions such as the flu, strep throat, infectious mononucleosis, and urinary tract infections. If X-rays are needed, the clinic is right next to MarinHealth Outpatient Imaging Center for quick, convenient imaging.
While MarinHealth Urgent Care clinic can treat pediatric patients 3 months and older, we also offer after-hours care specifically for children—provided by pediatricians—at MarinHealth Pediatric After-Hours Care in Larkspur.
MarinHealth Urgent Care is not currently administering COVID-19 tests, treatment, or vaccines. All patients will be screened when arriving or calling for an appointment. If you have COVID-19 symptoms, call the MarinHealth Adult Acute Care Clinic at 1-628-336-5205.
MarinHealth and UCSF Health have a long history of collaborating to provide exceptional primary and specialty care to residents of the North Bay. As part of this collaboration, urgent care patients will have access to MyChart, UCSF Health's secure online patient portal, where they can easily view medical information and communicate with providers.
For a list of insurance currently accepted by the clinic, please visit: www.mymarinhealth.org/network-insurance
To learn more about MarinHealth Urgent Care, listen to this short podcast.
Address: 4000 Civic Center Drive, Suite 206, San Rafael, CA 94903
Phone # & Appointment Scheduling: 1-415-925-8865
Hours: Monday - Friday, 10:00 am - 8:00 pm | Weekends, 9:00 am - 5:00 pm
Russ Braun, MD, is an Emergency and Urgent Care Physician at MarinHealth Urgent Care | A UCSF Health Clinic.
---
Laboring in Comfort, Style, and Safety at MarinHealth
MarinHealth Medical Center has been welcoming babies into the world since 1952, and as Marin's only hospital resource for labor and delivery, we are committed to delivering the best possible experience to mothers and babies. Now that our ultra-modern Oak Pavilion is open, we're thrilled to see so many Marin parents register to have their new addition… in our new addition!
MarinHealth offers parents-to-be an array of expertise and services that make planning, delivering, and caring for your baby a highly personalized experience. For starters, we invite each mom-to-be to fill out a birth plan outlining her preferences for everything from doulas to pain management. Perhaps the most important choice we give women is whether to have your birth attended by an OB hospitalist, midwife, or your private community OB. We are the only hospital in Marin and San Francisco counties to have BOTH OB hospitalists and midwives onsite 24/7.
Maternity Care at MarinHealth Medical Center is truly state-of-the-art, from advanced equipment to light-filled, all-private LDRP (Labor, Delivery, Recovery, and Postpartum) rooms. All of the LDRP rooms feature a private bathroom with spa shower and ample space for a partner to spend the night. Our expert labor and delivery team is available 24/7 and can claim some pretty impressive outcomes:
Low Cesarean Section Rate: MarinHealth Medical Center was named on the California Health and Human Services Agency's (CHHS) Hospital C-Section Honor Roll for its achievement in low cesarean section delivery rates.
High VBAC Rate: High rate of successful vaginal births after a cesarean
High Breastfeeding Rate: We are one of only 414 US hospitals and birth centers (out of over 6000) to hold Baby-Friendly status, and an impressive 99 percent of our new moms choose to breastfeed.
Science, Safety, and Sensitivity
We provide evidenced-based care, and the majority of our new moms experience routine, vaginal births. Our Maternity Care Department is also staffed and equipped to expect the unexpected. To keep mothers and babies safe, we have:
Two surgical suites and a surgical team at the ready for emergency C-sections
A 7-bed, state-of-the-art Level II NICU
An in-house pediatric hospitalist available around the clock for newborns needing extra care
UCSF Health perinatologists and neonatologists on call to care for women with high-risk pregnancies and newborns with extra needs
Lactation services available throughout your hospital stay, plus outpatient follow-up covered by most insurances
COVID-19 Safety Precautions
MarinHealth Medical Center is doing everything possible to ensure the safety of our patients. We've instituted strict safety precautions throughout the hospital, including enhanced sanitation, stringent use of personal protective equipment (PPE), and a Universal Masking Policy.
Laboring women take a COVID test, and partners are screened with a symptom questionnaire and temperature check. Every LDRP room can be converted to negative pressure, so that if a mom is COVID-positive, the air from her room does not circulate to the rest of the hospital and the virus is contained. Our team wears full PPE and follows strict infection prevention protocols when assisting COVID-positive women. We also use a virtual telecommunication platform that allows us to check in on COVID-positive patients virtually, from outside the room. COVID-positive moms can keep their babies in the room with them. There is no indication that COVID can be transmitted through breast milk, and COVID-positive women still receive in-person help from our lactation specialists.
During labor, moms can be accompanied by one support person, as well as a doula, if desired. Other loved ones can participate in the birth via video (iPad, FaceTime, etc.), and up to four visitors per day (including the support person) may come in afterwards (two at a time). While it can be disappointing not to have as many friends and family visit, our new moms are embracing this special quiet time and enjoying the opportunity to fully focus on rest, breastfeeding, and bonding with their newborn.
Want to see our new Maternity Center in detail? Take a virtual tour
---
Understanding the Endocrine System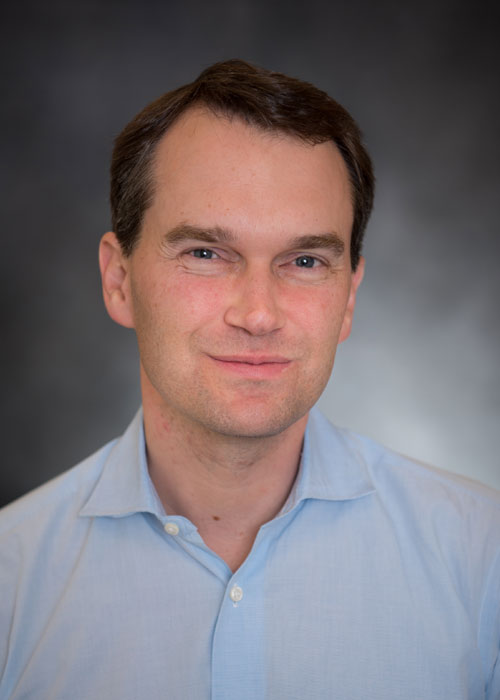 Parents complain about teenagers' "raging hormones." Men worry about "low T." Women joke about feeling "hormonal." But what do we really need to know about our hormones and endocrine system?
The endocrine system consists of a group of specialized glands that produce and secrete substances called hormones directly into the bloodstream. Hormones are chemical messengers that travel through the blood stream, monitoring the body's internal environment and serving as a communication system between glands, organs, and cells.
Hormones work together to regulate a wide variety of body functions, including:
Respiration
Metabolism
Sensory perception
Movement
Growth
Puberty
Reproduction
It's common for hormone levels to fluctuate, but when the production of a particular hormone is consistently high or low, it can impact growth and puberty in children and result in a variety of serious metabolic issues for people of all ages. Hormonal imbalances and conditions affecting the endocrine gland are treated by specialists called endocrinologists.
Our bodies make more than 200 different hormones, so knowing the details of each one would be a bit daunting. But understanding your endocrine glands and what they do is a good place to start.
Hypothalamus
Located in the brain, right above the pituitary gland, the hypothalamus serves as the link between the endocrine and nervous system. Its job is to maintain the body's internal chemical balance, or homeostasis, by producing a variety of hormones that stop or start hormone production in other glands. Metabolic functions controlled by the hypothalamus include:
Heart rate and blood pressure
Body temperature
Fluid and electrolyte balance, including thirst
Appetite and body weight
Glandular secretions of the stomach and intestines
The sleep/wake cycle
Pituitary
Known as the master control gland, the pituitary works with the hypothalamus to regulate the function of other glands and makes hormones involved in growth, the function of the ovaries and testes, breast milk production, and water balance in the blood.
Parathyroid
The parathyroid glands are located adjacent to the thyroid gland and control calcium balance in the body. Calcium, which is stored primarily in bones, is needed for the muscles and nervous system to function properly. The parathyroid glands help to control calcium absorption, excretion, and storage. When the body needs more calcium, parathyroid hormone increases release of calcium from the bones.
Pancreas
Located deep inside your abdomen between your stomach and spine, the pancreas is connected to a part of the small intestine called the duodenum. The pancreas is both an endocrine and an exocrine organ and is part of both the endocrine and digestive systems. While endocrine glands secrete hormones directly into the blood, exocrine glands secrete enzymes through ducts. The pancreas' endocrine function is to produce the hormones insulin and glucagon, which work together to regulate sugar levels. Its digestive function is to secrete enzymes that help break down the sugars, fats, and starches in your food.
Thyroid
The thyroid is a butterfly-shaped gland that consists of two lobes located on either side of your trachea. The hormones your thyroid produces play a role in regulating your metabolic rate, heart and digestive function, muscle control, brain development, bone maintenance, and even your mood.
Adrenal Glands
Two adrenal glands sit on top of your kidneys. The adrenals produce hormones that help regulate your metabolism, control your blood pressure, and aid how your body reacts to stress.
Pineal Gland
Located deep inside the brain, the pineal gland produces melatonin, often called the sleep hormone. The secretion of melatonin is connected to natural light. This hormone controls the sleep/wake cycle, or circadian rhythm, and is involved in regulating certain reproductive hormones.
Ovaries
The ovaries have two functions. During a woman's fertile years, they produce an egg cell, roughly every month, to enable reproduction. The ovaries also secrete estrogen, progesterone, and small amounts of testosterone. These hormones work together to control reproductive development and fertility, trigger the menstrual cycle, and help prepare the body for pregnancy, labor, and delivery.
Testes
These two grape-sized organs are located outside the body, in a pouch behind the penis. They secrete the hormone testosterone, which is necessary for puberty in boys. In adult men, testosterone maintains libido, muscle strength, and bone density.
There are two basic categories of endocrine diseases. Hormone imbalances occur when your body produces too much or too little of a given hormone. Type 1 diabetes, in which the pancreas stops producing insulin, is an example of a common endocrine disease. The other category is the development of nodules or tumors on the glands themselves, which may or may not affect hormone levels.
Need an endocrinologist? MarinHealth has some excellent specialists to consider: Find a doctor now.
Alexander V. Uihlein, MD is an endocrinologist at MarinHealth Endocrine & Diabetes Care | A UCSF Health Clinic.