Author: Dr. David Klein, CEO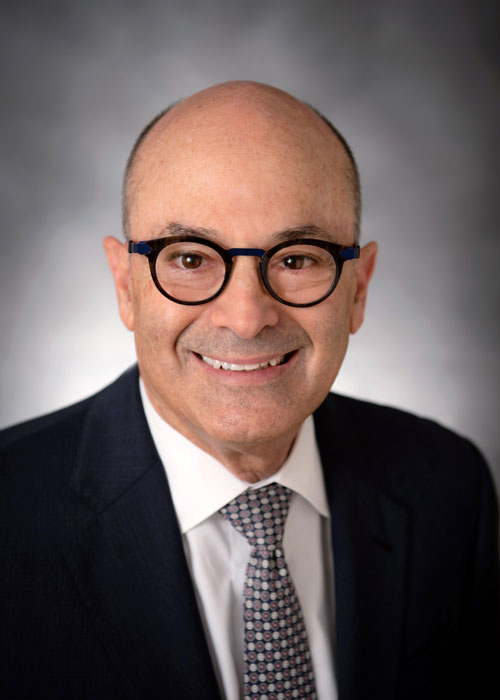 At MarinHealth®, it's our job to be here for you. Our Medical Center and our Medical Network clinics were created to serve the North Bay, and it is our honor to do so. But what has been deeply touching and truly amazing from the very beginning of the pandemic is the extent to which this wonderful community has been here for us.
You started by signaling your appreciation with nightly noise-making! We heard you—and we felt the heart behind the howling. As COVID-19 cases went up and our teams were too busy to take lunch, you made sure they were fed. Juice Girl sent breakfast. Mollie Stone's sent lunch. Bōl Superfood Café customers bought meals for our first responders, fixed and delivered by the restaurant for free. Nothing Bundt Cakes, Re:THINK Ice Cream, and Johnny Donuts provided energy-boosting treats. Our medical teams sipped healthy smoothies and juices from Happy Moose Juice. Kate's Blossoms boosted their spirits with kind notes tucked into beautiful bouquets. And these are only a few of the many local businesses that reached out to support our hospital and our healthcare professionals.
Mike Stone, the owner of Mollie Stone's Markets, long-standing donor and member of our Foundation Board, went all out for MarinHealth. It's thanks to his generosity that we obtained two negative air pressure tents to safely triage potential COVID-19 patients without posing an infection risk to the ED. One is a low-acuity tent where people exhibiting mild COVID-19 symptoms can get tests, X-rays, and other procedures. The other is a higher-acuity tent for sicker individuals whose symptoms may warrant the use of medications or other interventions. In addition, Mollie Stone's repeatedly donated box lunches for our clinicians and staff. Meanwhile, at the stores, healthcare workers and first responders were given front-of-the-line privileges when the stores got busy.
While the COVID-19 pandemic is far from over, case numbers are thankfully beginning to drop. Medical science has developed more tools to combat this challenging new disease, and we look forward to a much-needed increase in the vaccine supply. All across the North Bay, from the shopping malls to the hiking trails, we are heartened to see people social distancing and wearing masks to protect each other. That's the kind of awareness and consideration we've come to expect from our community.
Thank you one and all, for supporting us, and each other.