Health Connection - November 2020
Author: Ellen Doxey & Daniel Sadowski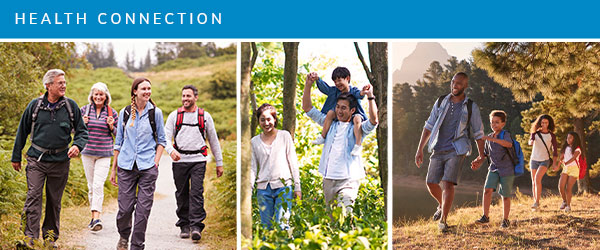 School and Socializing in the Age of COVID-19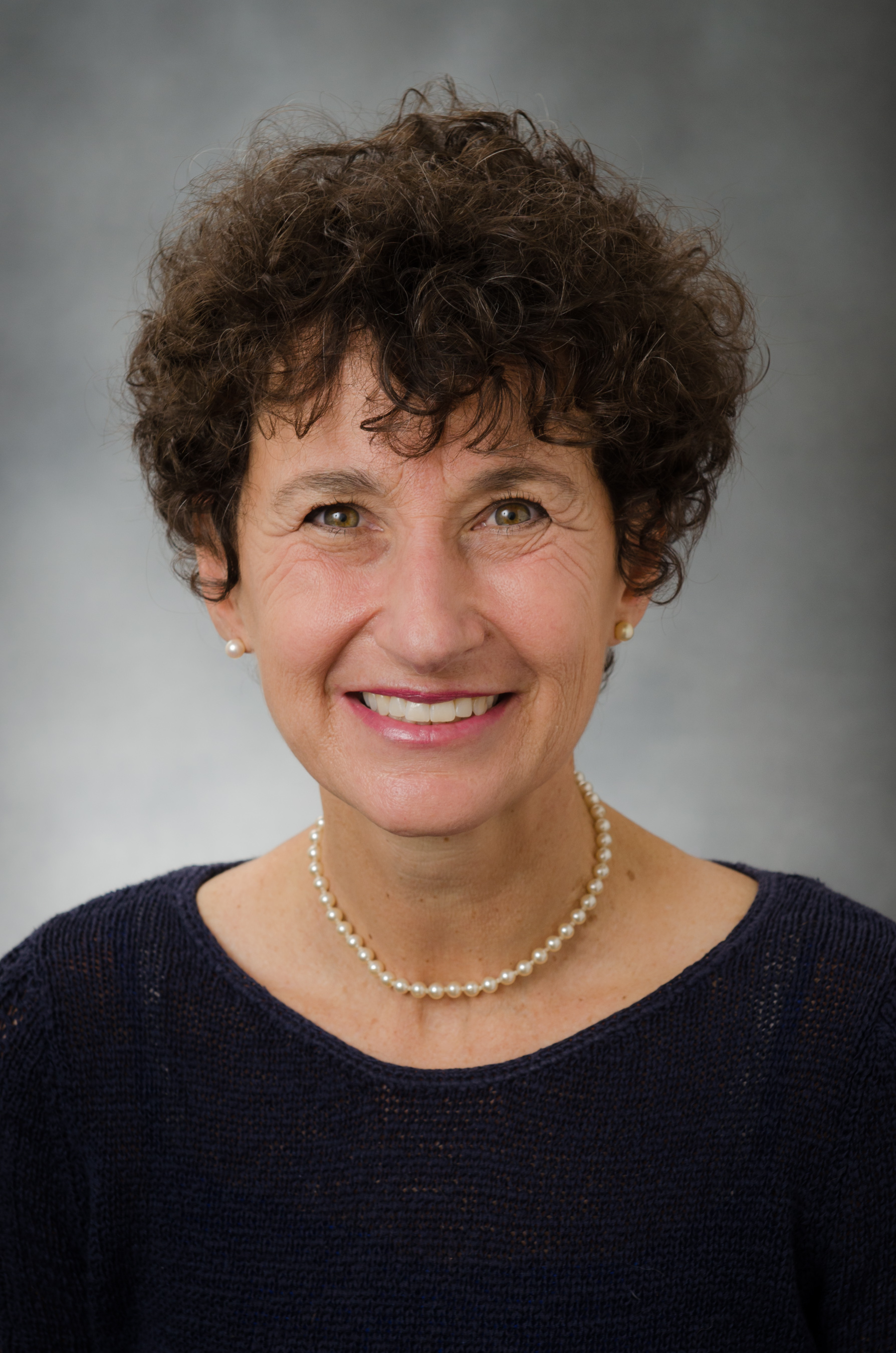 "Uncharted territory." "Unprecedented times." "Our new normal." We've all heard the cliches and felt the impact of life in a pandemic. But how are our kids doing?
As pediatricians can attest, youngsters are not immune to pandemic stress. Elementary schoolers are acting out more, having problems focusing, and complaining of tummy aches and sleep issues. Some children are overeating. Others have depressed appetites due to inactivity and are not getting the nutrients they need. Teens may be worried, anxious, and withdrawn. Even babies and toddlers are behaving differently. Fewer outings and reduced exposure to anyone outside their immediate family has increased stranger anxiety and made them clingier.
Long term, there's no telling how the past nine months will affect our kids. Many children are not using their bodies the way they are supposed to. In a normal school year, they are constantly on the move, running around at recess, carrying their backpacks, going to gym class, and playing sports. How will months of inactivity affect their growing bones, core strength, or posture?
Parents can help their kids cope – and even thrive – during the pandemic by establishing some new habits, setting parameters and expectations, and helping them make responsible choices:
Develop a routine. It's easy to feel unmoored in this era of uncertainty. A routine provides structure and stability. Get the kids out of bed at the same time in the morning. Rise and shine with some stretching or movement. Have breakfast and then begin the work/school day at the same time each day.
Learn more about meeting your child's emotional needs during COVID0-19 by listening to this short podcast.
Get moving. Adults and kids alike can put on "the COVID-15." But avoiding weight gain isn't the only reason to be more physically active. A daily dose of cardio gets your endorphins up, lowers stress, enhances mood and concentration, and helps you sleep more soundly. The better we sleep, the better we feel. An easy way to increase physical activity is to take regular 10 minute breaks. Teens and adults should get up every 50 minutes and move. Young children need more frequent activity breaks–every 35 minutes. Turn on some music and dance. Arm wrestle. Have a push up or jump rope contest. Adults and teens can check out the free High Intensity Impact Training (HIIT) videos on YouTube for quick, intense mini-workouts.
Model mask wearing and social distancing. The CDC recommends masks for children two and older. Make putting on a mask just another part of getting ready to go out, like putting on shoes. When discussing COVID safety with teens, focus on our responsibility to others and society in general. Children and teens should wear masks outside and avoid standing in one place with others for too long. Make sure everyone, especially the youngest kids, washes their hands frequently.
Help kids socialize safely. Home schooling in a pandemic has its drawbacks when it comes to social development. Introverted kids who don't enjoy going to school will have a harder time reintegrating. Extroverted kids feel deprived of the interaction they crave. It's important that children continue seeing their friends but you need to set some ground rules:
Establish a small "pod" of your child's friends. Talk to their parents to make sure they are on the same page regarding COVID safety–especially if you have a grandparent or other elder living with you. Find out how the family feels about masking and social distancing. Ask if a member of the household works in a high density setting where they are within 6 feet of others for 15 or more minutes at a time.
ALL socializing should take place outside. Your children should not go inside their friends' homes, and their friends need to stay out of yours. If you have an outdoor area, invest in a heat lamp so kids can hang out outdoors when it's cold outside.
Any communal eating should happen outdoors. Kids should not share food. If you want to give out treats, buy individually packaged foods and let each youngster open their own.
Establish a rule that everyone in your household should immediately wash their hands when they come in from outdoors.
Want more tips for keeping your child happy and healthy during the pandemic? This podcast has lots of great advice.
Look into school safety precautions
When it comes to COVID safety precautions, there is very little uniformity from one school district, or even one school, to the next. Find out what your child's school is doing to keep kids safe so you can make an informed decision about whether to send them back. Teachers should be shielded and masked. Lunch should be eaten outdoors.
Make sure your kids get their checkups!
Now, more than ever, it's important to keep up with your children's immunizations and checkups. While MarinHealth pediatricians are offering Zoom visits, the majority of our families are bringing their children in as needed, including for routine physicals. We are taking great care to clean and sanitize our offices and follow the safety protocols.
If your child's care team is part of the MarinHealth Medical Network, it's now easier to manage their healthcare – when and where it's convenient for you. MyChart is a free, secure and easy-to-use online tool that lets you request appointments or prescription refills, review test results, communicate with your child's healthcare team and more from your computer or mobile phone. Learn more or activate your account today.
Dr. Greenberg is a board certified pediatrician at MarinHealth Pediatric Care | A UCSF Health Clinic, with a particular interest in adolescents, dermatology, and gastrointestinal illnesses.
---
Labor in Luxury: A Great Start for Moms and Newborns
MarinHealth Medical Center is the only hospital in Marin that offers labor and delivery, and we are dedicated to providing the best possible experience for every mom and baby. That's why we designed our new Oak Pavilion based on the latest standard of care, featuring advanced technologies to ensure the safety, security, and comfort of both mother and child.
Our 15 spacious new Labor/Delivery/Recovery/Postpartum (LDRP) rooms allow women to remain in one place, without disruption, from labor through postpartum. Large windows let in natural light and serene views of nature. Each room has a private bathroom and is equipped with a high-tech adjustable bed, refrigerator, rocking chair, TV, and a foldout couch for your partner or support person.
How you choose to labor is a very personal decision. Some women like to keep moving, and our wireless fetal monitoring allows them to walk around unencumbered. Other women prefer to labor in warm water, which is why each room features a large laboring tub. Should the need arise for an emergency cesarean, we have two dedicated, fully-equipped operating rooms with surgical teams always at the ready.
If your baby needs a little extra support after delivery, he or she can be kept warm and cozy on an in-room warming table. The Hugs Infant Tracking System protects the security of our newborns, electronically connecting mothers and babies via matching wrist bands. Babies cannot be taken out of Labor & Delivery without triggering an alarm.
Unlike the one-room NICUs of old, our state-of-the-art, 6-bed Level 2 Neonatal Intensive Care Unit (NICU) has a dedicated private room for each tiny patient, plus a special dual room for twins! Thanks to our alliance with UCSF Health, our specialists collaborate with the UCSF Benioff Children's Hospitals neonatology team, allowing us to care for newborns with critical health issues right here in Marin. We have an array of advanced technologies to meet the needs of premature babies and sick newborns, including ventilators, intravenous pumps, radiant warmers, and pulse oximeters.

(Watch the above video to take a virtual tour of our new birthing center)
Ten More Ways We're Leading the Way in Maternity Care
We give moms-to-be a Birth Preference Plan and work to help you have your baby your way.
Our OBGYNs collaborate with UCSF Benioff perinatologists on high risk pregnancies so women can have advanced prenatal testing and monitoring right here in Marin.
We have both OBGYNs and midwives onsite 24/7 so women can choose the birth experience they prefer.
UCSF Benioff neonatologists and perinatologists are on call 24/7 to provide onsite care.
We have one of the lowest C-section rates in the Bay Area.
Our rate of successful vaginal births after cesareans (V-BACS) is exceptional: three times the national average.
99% of our new moms choose to breastfeed, and we provide all the support they need to do so successfully.
We are one of just 414 US hospitals to earn the official "Baby Friendly" designation for providing an optimal level of care to promote breastfeeding.
Our anesthesiologists offer a wide variety of pain relief options, including Transcutaneous Electrical Nerve stimulation (TENS), a low voltage electrical current pain relief therapy.
We're now offering our popular maternity classes on ZOOM, including prenatal education, infant CPR, and first aid for kids.
---
Planning a COVID-free Holiday Season
This holiday season is a time to be especially thankful for your health–and mindful of maintaining it. If we ever want to get back to our "old normal," it's going to have to be a quiet, socially distanced holiday season, whether you celebrate Christmas, Hanukkah, or Kwanzaa.
Home, safe home
With cases surging across the country, Marin County back in red Tier 2 ("substantial risk") and 94% of California back in purple Tier 1 ("widespread risk"), the safest thing to do right now is celebrate at home with just your household, especially if you live with someone who is elderly, immunocompromised, or has other risk factors for severe COVID-19. Entertaining is simply not a good idea right now: one recent study in Washington DC found that 25% of newly diagnosed COVID cases were people who had recently attended a small gathering in a private home. If you insist on having people over, make it a small, masked, outdoor gathering, only invite people who are following pandemic safety measures, and have a supply of masks and sanitizer available.
Of course you'll miss your traditions with extended family and friends, but with a little planning and creativity, you can help ensure the holidays are happy and filled with joy. Consider one or two of these unique alternatives, and they may even become a new tradition!
Zoom is a great way to stay connected to friends and family members. Eating on camera can be awkward, but what about, sharing the experience of preparing a holiday meal? Pick a favorite recipe or two for everyone to make, then log-on and start cooking together. It's a great way to learn something new, let Grandma pass on some secret tips, admire the successes, and laugh together at any kitchen blunders.
If your holiday traditions include an annual viewing of Elf or A Charlie Brown Thanksgiving, you're in luck. Invite just a few friends or an entire theater-size group to a viewing party of your favorite holiday flick. Teleparty synchronizes the video playback for the entire group, and even has a chat function so you can make comments in real-time.
Looking to add a little culture to your holidays? Book tickets for a virtual performance of The Nutcracker from the world famous San Francisco Ballet. It's the same beloved music, story, and breathtaking dancing enjoyed by 75,000 people every year in the Bay Area – just from the comfort of your own home.
Prepare for Returning College Kids
Pandemic or no pandemic, many parents want their kids home from college for the holidays, and many colleges are moving to remote classes only after Thanksgiving through New Year's to reduce the increased risk that comes with back-and-forth travel. Here are a few pointers to help college students return home safely:
Check the CDC website for the local infection rate and proceed accordingly; be extra cautious if their school is in an area with a high infection rate.
Many colleges and universities are conducting regular testing for COVID-19 and have established holiday travel guidance. Have your student look into that.
Ideally, your son or daughter should quarantine for 2 weeks before reintegrating into typical family life. There are two ways to approach this:

Quarantining on campus. Students isolate, wear a mask, and only leave their rooms to go to class or purchase food. Your son or daughter should avoid eating in restaurants, going to parties, and socializing in general.
Quarantining at home. For the first two weeks at home, your child should be sequestered in their room. This requires discipline for the entire household, as you'll need to treat your child like a member of an outside household, meaning masks and at least 6 feet of physical distance until those two weeks are up.
Plan a small getaway
Rather than staying home and yearning for holidays past, consider a getaway with your immediate family. Renting a beach house or mountain cabin provides a relatively low-risk change of scenery. You'll want to make sure your lodging has been thoroughly cleaned: air the place out and wipe down door knobs and high-touch surfaces when you arrive.
Try to plan your getaway so it can be reached in a day's drive. If you have to stay at a hotel or motel on your way there, there's a risk of being at close quarters with strangers in a stairwell or elevator or touching contaminated surfaces such as door knobs. Be careful when you stop at gas stations or public restrooms. If you have to fill up the gas tank, put your mask on before getting out of the car and use hand sanitizer before touching the car door to get back inside.
Don't Let You Guard Down
No matter how you choose to celebrate, this is the time to be vigilant in following the guidelines to protect yourself, your family and friends, and the entire community.
Follow the CDC guidelines–masking, social distancing, and handwashing. Avoid touching your face. Keep hand sanitizer with 60% alcohol handy at all times.
Don't go into crowded stores. Shopping online rather than in person on the traditional post-holiday shopping days.
Avoid public restrooms as much as possible.
Avoid busy eating areas. Choose takeout, or eat outdoors.
Don't shake hands, hug, or even bump elbows.
Don't drink too much or use drugs which can impact your judgement and lead to risky behavior.
Make sure everyone in your house gets a flu shot.
---
New Hope for People with Overactive Bladders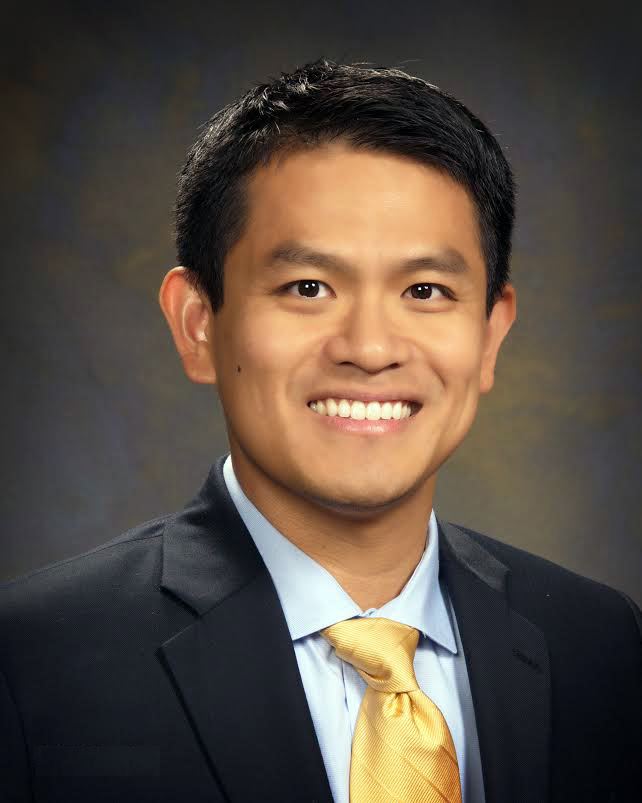 Do you scope out the bathrooms when you enter a new building? Do you have to pick an aisle seat on the plane because you need multiple bathroom breaks? Do you avoid long car trips because you might not make it to the next rest stop?
If this sounds like you, you may be one of the 13 million Americans with bladder control issues, or incontinence. While incontinence affects both sexes, it is twice as common in women, especially those who have given birth. The problem may be temporary, as is often the case during and shortly after pregnancy. In other cases, incontinence only becomes a problem after menopause. Often, the cause is pelvic prolapse, in which the muscles and tissues supporting the uterus, bladder or rectum become weak or loose. The truth is, one in three women who has given birth, especially vaginally, will end up experiencing some degree of prolapse. What's more, the onset of menopause can cause the pelvic floor – the muscles that support the pelvic organs – to weaken.
Types of urinary incontinence
There are several types of incontinence and treatment may differ depending on the specific type:
Stress incontinence. You experience leakage when you exert pressure on your bladder by coughing, sneezing, laughing, exercising, or lifting something heavy.
Urge incontinence. This condition is an urgent need to urinate. You need to urinate often and wake up several times during the night to use the bathroom. These symptoms may occur because of abnormal communication between the brain and the bladder. Urge incontinence is sometimes referred to as Overactive Bladder, or OAB. However, it is possible to have OAB without incontinence.
Overflow incontinence. Also known as urinary retention, overflow incontinence is a condition in which your bladder does not empty completely when you go to the bathroom and you experience frequent or even constant dribbling of urine. This can even happen when you are sitting or lying down.
Functional incontinence. You have a physical or mental impairment that makes it hard to make it to the bathroom fast enough. For example, a person with severe arthritis may move too slowly to get to the toilet in time.
Mixed incontinence. Your urinary incontinence has more than one of the above causes.
Transient incontinence. This refers to a temporary leakage due to circumstances such as infection, taking a new medication, or colds with coughing. As its name implies, transient incontinence should clear up on its own.
Depending on the type and cause of incontinence, treatment options may include:
Pelvic physical therapy and kegel exercises that strengthen the perineum muscles (the muscles you use to stop the flow of urine).
Medications called anticholinergics that treat overactive bladder.
Periurethral bulking, which involves injecting collagen where the bladder meets the urethra to help thicken tissues, narrow the urethra, and reduce leakage.
Botox® injections in the bladder to help muscles relax and alleviate overactive bladder symptoms.
Surgery to support the bladder and/or urethra in cases of prolapse.
Sacral Neuromodulation, the surgical implantation of a pacemaker-like device to electrically stimulate the bladder. MarinHealth now offers a form of sacral neuromodulation known as Axonics® Therapy.
About Axonics Therapy
Axonics Therapy is a long-lasting solution that is clinically proven for the treatment of overactive bladder, fecal incontinence, and urinary retention. Axonics Therapy is an implant that works by providing gentle stimulation to the nerves that control the bladder and bowel, which can restore normal control and result in symptom improvement. Axonics therapy does NOT limit your access to full-body MRI if you need one (under certain conditions).
If you and your doctor believe you are a candidate for Axonics Therapy, the first step will be for you to try the therapy using a temporary system for a brief test period to see if your symptoms improve. If the therapy is right for you, you will have an outpatient procedure where a miniature Axonics implant is placed just beneath the skin in the upper part of your buttock. Studies show that 89% of treated patients have clinically significant improvements after one year. The results can dramatically improve your quality of life by eliminating bladder leaks for 15 years or more, and many patients are able to discontinue medication they may be taking for overactive bladder. Learn more about Axonics Therapy.
Dr. Chan is a urologist at MarinHealth Urology | A UCSF Health Clinic, specializing in general urology and the treatment of complex urinary incontinence, voiding dysfunction, and pelvic organ prolapse issues.