Marin General Hospital's Speech and Audiology Program Helps Both Young and Old – in a NEW Location!
Author: Nancy Shane, Au.D, Doctor of Audiology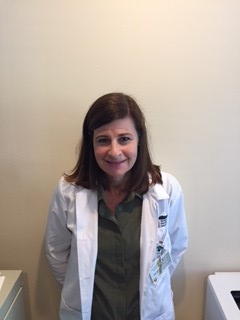 One of Marin General Hospital's oldest, busiest, and most vital programs — speech and audiology — has just moved to a new, off-campus location.
Marin General Hospital's Speech and Audiology program is now located at 1350 Eliseo Drive, Suite 130. For more information, call 1-415-925-7220.
We're thrilled about this new phase in our program. Our 50-year old clinic has always been located in the hospital, but this move to our increased sized-clinic will allow for decreased patient wait times and ample parking – just steps from the clinic door. What's more, our new space is outfitted with the latest technology and Audiology equipment.
The location change also gives us a chance to remind the community about the specialized services we offer to people of all ages, from newborn to older adults — in the diagnosis and management of hearing issues and hearing loss.
Did you know? In the U.S., approximately 37.5 million people say they have trouble hearing. In addition, 2 to 3 out of every 1,000 babies born in this country have a detectable hearing loss in at least one ear.
This keeps us busy for sure. A large portion of our patients consists of newborns who, according to California law, must all be given a hearing screening shortly after birth. Due to a small volume of births annually, many smaller hospitals in Northern California do not provide this service so parents must go to a Certified Outpatient Infant Hearing Screening Provider, such as Marin General Hospital, to have their newborns tested.
We also evaluate and treat many children and young adults for potential hearing and speech issues such as language delays, articulation disorders, oral motor development, language, and fluency. Marin General Hospital is 1 of only 3 providers in the Bay Area that offers these services to newborns, infants, toddlers, and older children covered by California Children's Services (CCS). We're happy to report that in comparison to other local facilities, our program offers shorter wait times for patients who need these services.
For our adult patients, we also provide evaluations and therapy for a full range of speech pathology and audiology issues, such as: hearing or speech problems as a result of stroke, head trauma, neurological diseases, or degenerative neurological conditions.
Many of our patients have been referred to us by their physicians to be tested for 2 of the most common causes of hearing loss — age and noise. As we age, our hearing ability diminishes — more than half of us will experience significant hearing loss by the time we are in our 80s. Hearing loss can also be a consequence of exposure to all the loud noises we hear every day, from noise at work to the loud music we love at live concerts.
Did you know? A person affected by hearing loss waits an average of 7 years before seeking treatment. Hearing loss can result in lower quality of life, depression, social isolation, unemployment, and even a higher risk of falls.
The good news is that help for hearing loss is available. We offer patients experiencing the first signs or worsening signs of hearing loss not only hearing screenings but also evaluation and consultations for obtaining hearing aids. Feedback from our patients is that the comfortable, non-commercial environment and the expertise our professional audiologists provide gives them an extra measure of confidence when the time comes to choose a hearing device.
Here are a few tips to keep your age-related hearing loss from getting worse:
Avoid too much loud noise. If you have to shout over it, it's probably too loud.
If you can't avoid the noise, take steps to limit the time you are exposed to it, both outdoors and indoors.
If you cannot avoid loud sounds, wear hearing protection such as ear plugs, ear muffs or noise canceling headphones.
Buy appliances and other devices that have a low noise rating.