Still Time and Still Important to Get That Flu Shot
Author: Alexander Evens, DO, Infectious Disease Specialist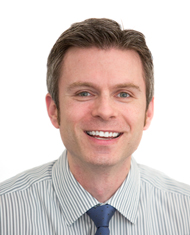 The holiday season has rolled around again, and unfortunately so has the much longer flu season.
Although it runs from October to May, the incidence of influenza in the population typically peaks between December and January.
The good news is that if you've procrastinated getting your flu shot, it isn't too late. It can still be beneficial. The flu vaccine will continue to be offered throughout flu season, even into January or later. Be advised, however; it takes about two weeks from when you get the vaccine before the protecting antibodies are effective in your body.
According to the Center for Disease Control (CDC), a yearly flu vaccine for everyone 6 months of age and older is the first and most important step in protecting against this serious disease. Since 2010, the CDC estimates that influenza has resulted in between 140,000 and 960,000 hospitalizations in the U.S. each year, with influenza-associated deaths ranging from 12,000 (2011-2012) to a high of 79,000 (2017-2018).
If you are worried about catching the flu, several, everyday commonsense preventive measures may help reduce your risk.
Avoid close contact with people who are sick
Wash your hands frequently
Avoid touching your nose, face, and eyes
Clean and disinfect frequently touched surfaces at home, work or school, especially when someone is ill
Practice good health habits: Get enough sleep, stay physically active, drink lots of fluids, and pay attention to your nutrition
In addition to getting your flu shot, you can help prevent influenza from spreading among family, friends and the community with a few simple actions:
Do not go to work sick
Keep your child home from school when he or she is sick
Cover your nose and mouth when you sneeze or cough. Flu and other serious respiratory illnesses are spread by cough, sneezing, or unclean hands
Now that you've made a vow to yourself to finally get that flu shot, encourage others in your family to get vaccinated if they haven't already. Vaccination is especially important for people at high risk for developing flu complications, such as small children and the elderly, and their close contacts. Also, people who live with or care for an infant younger than 6 months old, as well as everyone who comes in contact with the baby, should get a flu shot. The flu vaccine is recommended as long as the influenza viruses are circulating in the community, even into January or later.
How do you know if you have the flu? The symptoms can range from mild to severe and include a fever or chills, head and body aches, fatigue, sore throat, cough, headache, runny or stuffy nose, diarrhea, nausea, and vomiting. With the flu, you will probably spend some time in bed and feel sick for as long as two weeks.
Antiviral drugs, such as Tamiflu and the new antiviral drug Xofluza, just recently approved by the FDA, can help alleviate symptoms and speed recovery, especially if treatment can begin within 48 hours. Both drugs are for people who are at high risk for serious flu complications. Your physician can help decide which antiviral drug is right for you.
Medical evaluation for flu symptoms is especially important for individuals most vulnerable to serious complications:
People over age 65
Individuals with compromised immune systems from such conditions as HIV, hepatitis, or cancer
Women who are pregnant
People who live with or care for people who are elderly or who have compromised immune systems
People with asthma, diabetes, heart disease, lung disease or other chronic conditions
You shouldn't have trouble finding somewhere to get your flu shot. Even if you don't have a regular doctor or nurse, the vaccine is usually available at your pharmacy, an urgent care clinic, your school or workplace.
Your decision to have a flu shot not only impacts your health and reduces your risk of flu. Your decision to have the flu shot is proven to help protect your loved ones, friends, co-workers and strangers who perhaps are more susceptible to the flu and its complications.