Give Your Teen the Gift of Prevention
Author: Suzanne Christie, MD, FAAP, Pediatrician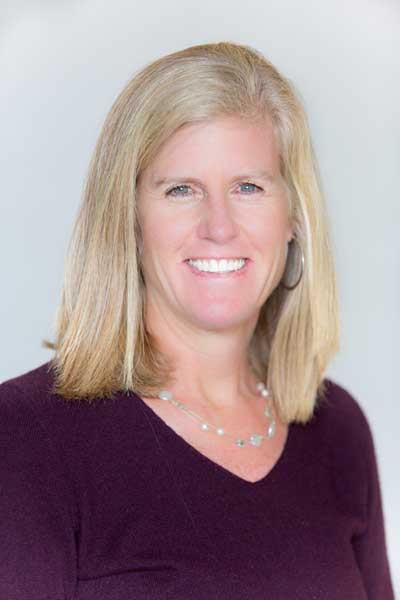 One of the benefits of being a pediatrician is that you get to see a lot of your patients. Starting with baby's first checkup at 3 – 5 days, we see our littlest patients often until they are three years old then annually until they are ready to transition to an adult doctor around age 18 or so.
At these visits, we do physical exams, monitor the child's growth and developmental milestones, check on issues such as feeding and sleeping, and answer parents' questions about their child's continued health and well-being. 
A key part of my practice is to ensure that infants and children get their vaccinations for diseases such as measles, polio, tetanus, diphtheria, pertussis (whooping cough) and others at the appropriate time and frequency.
An equally important vaccine, but one unfortunately not as widely adopted as the early childhood immunizations is the vaccine against HPV (human papillomavirus). HPV is the most common sexually transmitted infection in the United States, infecting about 14 million Americans, including teens, each year.
Although most HPV infections will go away on their own and not cause serious problems, thousands of women and men experience problems such as genital warts and the occurrence of several types of cancer, including in the cervix, anus, penis and throat.
When to administer the HPV vaccine is part of my conversation with parents of preteens. Although the HPV vaccine is recommended for children starting as early as nine years old, it is most typically given when a child is 11 or 12.
Why so early? Lack of understanding about how the vaccine works and why it is more effective when started before a child becomes sexually active, may be why HPV vaccination rates are not as high as we would like them to be. Here are some of the reasons for getting an early start that I give to parents:
HPV vaccine shots are preventative. They are not effective in treating existing disease or infections.
The immune response to the HPV vaccine is highest between the ages of 9 and 15.
The vaccine offers protection for a child's upcoming adolescent years. Once someone becomes sexually active, an infection can happen quickly.
The Centers for Disease Control (CDC) estimates that youth ages 15 – 24 make up just over one quarter of the sexually active population, but account for half of the 20 million new sexually transmitted infections that occur in the United States each year.
Even if a child is not sexually active during the teen years, future partners may have been.
Although vital to both the health of our children and the community, vaccinations, including the HPV vaccine, have not been without controversy. So I also point out to parents the vaccine's outstanding safety record. 
The HPV vaccine is recommended by the CDC, the World Health Organization, the American Academy of Pediatrics, the American Medical Association and several other professional organizations.
Based on 10 years of data and monitoring by the CDC and the World Health Organization, more than 200 million doses of HPV vaccine have been given with no increased risk of serious adverse reactions.
The risks of the vaccine are within the range of complications noted with other vaccination programs. Side effects can occur; the most common are mild fever and tenderness, swelling, and redness at the injection site. Dizziness, fainting, nausea, and vomiting can also occur. Allergic reactions to the vaccine are rare.
Parents also want to know about the regimen and cost of the vaccine:
The vaccine is given as a series of shots: two shots over a 6- to 12-month period for ages 9 to 14; three shots over a 6-month period for teens and young adults ages 15 – 26. 
Each dose can cost up to about $170. Most health insurance plans cover the cost of vaccines. For families without insurance or whose insurance does not cover the vaccine, a program called Vaccines for Children (VFC) may be able to help.
As a pediatrician, I am privileged to be part of the lives of hundreds of babies, children and teens — and their parents. Not only do I help my patients navigate their way through childhood illnesses, making sure they are vaccinated for preventable diseases like measles, mumps and whooping cough, I find myself continuing to stay involved, happily so, as my patients grow into adolescents or young adults. Many challenges await them, but one we can do something about is the prevention of HPV, one of the safest and effective vaccines we have to ensure our children's future good health.