"Back-to-School: The importance of immunization"
Author: Nelson Branco, MD, FAAP, Pediatrician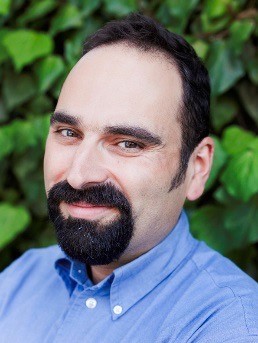 Back-to-school season conjures up many thoughts among parents: the beginning of fall, a well-deserved rest after a busy summer with the kids and, for some, cause for concern regarding their child's susceptibility to illness from other students. As a longtime pediatrician in Marin, I am a staunch believer in the necessity of vaccinations for lowering rates of infectious diseases, keeping our children healthy and protecting the community at large from the threat of illness.
It's quite easy for diseases to appear and spread, and it is critical to the health of our community, and those who reside in it, that there not be a reservoir of infectious and preventable diseases. Recent events, such as whooping cough and Disneyland measles outbreaks, point to how serious and widespread these infections are, and how easily they can be re-introduced into a susceptible community.    
In addition to our children and the elderly, individuals with compromised immune systems such as those with HIV, undergoing chemotherapy, or perhaps taking medications that suppresses their immune system, are at greater risk for infectious disease.
Vaccinations have proven to be quite effective at protecting against a myriad of infectious diseases including hepatitis A, hepatitis B, whooping cough, meningitis, rotavirus, influenza, measles, mumps, chickenpox, and HPV. Those who are not inoculated are much more efficient at spreading disease than those who have been vaccinated. For instance, a vaccinated child that acquires chickenpox is nowhere near as likely to transmit the infection to others.   
I'm often asked at what age a child should receive their first vaccination. My response is always the same. The earlier the better—meaning right at birth with the hepatitis B vaccine. After that, I recommend that children begin receiving a series of vaccines at two months, four, six, and 18 months. Infants and toddlers, especially those under two years of age, are vulnerable to becoming quite sick. Their immune systems are much better able to handle vaccines than diseases.
While Marin has traditionally witnessed lower than national average rates for inoculations, this has improved over the last several years thanks, in large part, to a number of myths and misconceptions surrounding vaccinations being debunked. Further, the passage of California SB 277, requiring mandatory vaccinations, has been a tremendous boon to the health of our children and community. SB 277 effectively curtailed personal belief exemptions to vaccines. Now, a medical exemption from a doctor is required. I am happy to report that these developments have rightfully placed the health of our community front and center. 
Vaccinations are a safe and effective way to ensure the health of everyone in our community and staving-off preventable disease. I'm proud of the strides our community has made towards bringing increased attention, awareness and, most importantly, education, about the necessity of vaccinations. I hope this trend continues for the health and well-being of our children, their children, and the residents of Marin.         
Dr. Nelson Branco began working at the Marin Community Clinic in 2001 and spent four years practicing there, caring for uninsured and underinsured residents of Marin County. He has also worked for the Pediatric After Hours Clinic and at Marin General Hospital as a Pediatric Hospitalist. In 2005, Dr. Branco joined Tamalpais Pediatrics. Dr. Branco is also an Assistant Clinical Professor of Pediatrics at UCSF. Dr. Branco and his wife have three children and live in Marin. When not working, he enjoys spending time with his family, cycling, traveling and reading. Dr. Branco, who speaks Portuguese and Spanish, welcomes the opportunity to care for children and families in the language they are most comfortable with.