We Need to Talk. The Opioid Epidemic Isn't Going Away
Author: Lee Domanico, Chief Executive Officer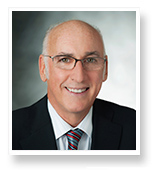 Recently when reading my daily news feed, one headline, in particular, caught my attention. Soaring overdose deaths cutting U.S. Life Expectancy (December 21, 2017, Associated Press).
The article goes on to say that deaths in the U.S. from drug overdoses rose 21 percent; for the second year lowered the number of years Americans are expected to live, and the highest drug death rates occurred in people 25 to 54.
For the first time, fentanyl and other opioids played the biggest role in the deaths, more than prescription pain pills and heroin. Drug abuse is clearly becoming a public health emergency.
We hear about how opioid abuse has reached epidemic proportions in states such as Vermont, Ohio, or West Virginia. That doesn't mean it isn't happening locally as well.
According to Marin County Public Health Officer, Matt Willis, MD, MPH, while Marin has ranked consistently as the healthiest county in California, one in four Marin adults needs help for drug and alcohol misuse. Increasing numbers of children under 18 are following suit, easily accessing prescription narcotics in their homes or through peers in schools. Just 2 years ago, Marin Emergency Medical Services 911 responders reversed 67 opioid overdoses with naloxone, up from 61 opioid overdoses reversed in 2015.
Since 2014 Dr. Willis has headed up a countywide opioid safety coalition called RxSafe Marin, a broad partnership between healthcare providers, law enforcement, public health, educators and community members. Since their work began, the coalition has seen progress: a decrease in overdose deaths countywide; safer opiate prescribing; medication-assisted treatment and distribution of naloxone, used to reverse opioid overdoses.
But there is still much to be done, starting with increased public awareness. That's why I am pleased to announce the Marin Healthcare District's sponsorship of a special presentation at the end of this month on the issue of drug abuse in our county.
Co-presenting with Dr. Matt Willis, who will talk about how the issue is affecting us locally, will be one of the newest members of our medical staff: Dr. Ramana (Ramo) Naidu, UCSF Associate Professor and Medical Director of Pain Management at MarinHealth. Dr. Naidu will provide a comprehensive historical and clinical overview of the opioid issue.
Drug abuse and opioid overdoses affect us all, not just the victims, and their loved ones, but also the county's healthcare resources: treating physicians, first responders, the hospital's emergency team, drug abuse prevention and recovery programs. There's a stake in solving this issue for all of us. So for the sake of a healthy, safe population here in the community we love, I sincerely hope you will join us at this important public service presentation.
 
"The Prescription Opioid Epidemic: Crisis & Opportunity"
Tuesday, January 30, 2018, 7 pm
MarinHealth
Conference Center, Lobby Level
250 Bon Air Road, Greenbrae, CA