Fire, Once Again, Shows the Bravery and Commitment of First Responders
Author: Lee Domanico, Chief Executive Officer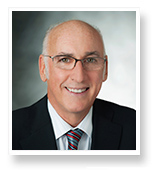 Last fall, the areas around Napa and Santa Rosa were hit by one of the worst natural disasters in California's history. Out of control fires raged for almost a week, taking more than 40 lives, destroying or disabling nearly 9,000 homes, and turning more than 180,000 acres in one of the most beautiful areas in the country into heartbreaking landscapes of blackened trees and scorched earth.
Sad to say, this sounds way too familiar!
For the past two weeks and more, we have been hearing about the devastating Carr fire in Redding, the Mendocino Complex Fire and a fire that is dangerously close to Yosemite National Park, one of our country's national treasures.
No discussion about these fires would be complete if we did not acknowledge the brave firefighters who are our best, and many times only, defense against the damage these wildfires cause not only to the land but to the people who live there. We have seen the signs — "Thank you firefighters" — but we really have no good words to express our appreciation for what they do.
When disaster strikes, many ordinary people become heroes. I was awed by the story in the Sacramento Bee a few days ago about the 40 doctors, nurses and other healthcare workers who came to work at Redding's Shasta Regional Medical Center despite having lost their homes in the fire. They became first responders themselves, safeguarding and managing the care and safety of patients already in the hospital, as well as treating a great number of people seeking help for fire-related medical issues.
Healthcare workers as heroes rings very true for me. Last fall, when several of our own employees were made homeless by the fire, the Marin General Hospital family responded with help in securing temporary housing for them. Many employees even offered space in their own homes.
Our healthcare colleagues in Redding, homeless yet finding the strength to come to work each day and help people in need, also deserve our highest respect. "Pray for us," one of the nurses said in the story. Although the staff is pulling together and supporting each other, she says, they need all the help they can get, "whether it be divine intervention or just happy thoughts."
The fires in our communities and in our beautiful state are frightening and leave behind grim reminders of just how vulnerable we are against the power of nature. They also bring out the best in our human nature — first responders like firefighters who risk their lives every day and health care workers who do not forget their commitment to their patients, even in the most trying of situations.
It goes without saying, they deserve our greatest respect and most sincere thanks.