In Wake of the Events in Las Vegas
Author: Lee Domanico, Chief Executive Officer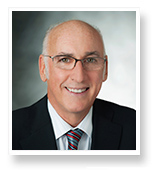 The recent tragedy in Las Vegas has shocked me, and I'm sure many of you feel the same. I wanted to share just a few thoughts.
This kind of event is sickening at any time, at any venue. But to have it happen at a concert seems even more horrible. Music unites people and it has healing properties. I have so many wonderful memories of concerts, especially from back in the 60s and 70s, a time when there was no fear or violence like this. Instead, there was an emphasis on peace and love. In fact, there was just a retrospective at the De Young Museum in San Francisco on the 50th anniversary of the "Summer of Love" festival.
One bright spot in the whole disaster is the amazing response of first responders and our fellow healthcare colleagues. The hospitals in Las Vegas were nothing short of heroic, caring for more than 500 patients overnight, and rushing hundreds of victims to life-saving surgery immediately. University Medical Center is the only Level I Trauma Center in Nevada, and their response was truly inspiring.
They have clearly prepared for disaster, and it showed in the teamwork and dedication displayed over the last three days.
It makes me proud to be in the same field and to work at Marin General Hospital, our community's only Trauma Center. They have set a very high bar, but I am confident that our team is capable of meeting that standard.
I'm sure you join me in offering condolences to the victims and families affected. And we send positive thoughts and encouragement to the many care teams still working with them for healing and recovery.
Between this mass shooting, the earthquake in Mexico and the recent hurricanes, it becomes ever more real that life can change in the blink of an eye. This is why we do all we can to prepare, as we never know when our hospital's special capabilities may be needed at a moment's notice.
Be safe. Live well.