To Our MarinHealth Family
Author: Lee Domanico, Chief Executive Officer
The following is a message I recently sent to our employees and physicians after the events in Charlottesville. Since MarinHealth and our staff touch so many in the community, I felt it was appropriate to share it with a wider audience. As always, I welcome your thoughts. 
---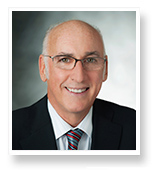 To our MarinHealth family, 
In light of the events this past week in Charlottesville, I want to take this opportunity to affirm the fundamental principles and values that guide our work here at MarinHealth.
Every day, our C.A.R.E.S. Service Excellence Standards and Behaviors are reflected as we welcome patients, families, and members of the community. The R, which stands for Respect, manifests itself in our respecting the dignity of every individual, regardless of religion, background, ethnicity, social status or sexual orientation. These values are also reflected in the non-discrimination and fairness policies that protect every member of our wonderfully diverse staff. 
Our philosophy of Relationship-Based Care (RBC) further exemplifies these sentiments. By promoting care of self, care of colleagues and care of patients and families, it boosts individual resilience, strengthens teams, and renews our collective commitment to the patients. 
These values and this philosophy must be continually affirmed as we strive to do our part to keep racism, anti-Semitism, and bigotry in any form from dividing our country even further.
We are stronger as a hospital, and as a nation, when we stand together.
At MarinHealth, we are empowered by our diverse workforce. It would simply not be possible for us to achieve the clinical outcomes that result in Healthgrades or Leapfrog placing us in the top 3% – 5% of all hospitals in the country without every person on our team. We are blessed to employ professionals from six different continents and dozens of countries on our staff.
Our workforce represents people of many faiths and races, and we are a better hospital because of it. We do not merely accept our diversity, we are grateful for it. These are indeed troubling times, but we are encouraged by the overwhelming bipartisan groundswell of reaffirmation for the values and principles that are central to our society
It has been said that healthcare is a team sport. That means as MGH employees, we understand that we must work together in order to be the best that we can be. That same spirit of teamwork, togetherness and common purpose are required in order for our country to reach its full potential. 
Thank you, as always, for the incredible work you do in caring for our patients and for each other.
Lee Domanico,
Chief Executive Officer