Many Reasons to Feel Proud
Author: Lee Domanico, Chief Executive Officer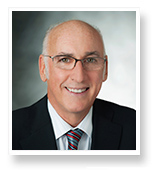 For our patients, community, clinicians and staff, the many recognitions achieved by MarinHealth over the past year for all-around excellence in patient care and safety is truly something to celebrate. Major rating and accreditation agencies such as Healthgrades, Leapfrog and the Joint Commission gave us the highest level awards for safety and quality; and more than 200 of our physicians were named 2015 "Top Docs" by Marin Magazine and other regional publications.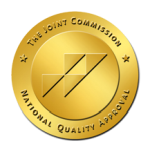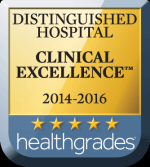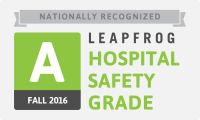 All of us at MarinHealth are justifiably proud of these recognitions. They not only showcase the talents and skills of our team, they provide invaluable confirmation — to us and to our community — that MarinHealth is succeeding in its goal to provide exceptional health care services in a compassionate and healing environment; and to exceed each community member's highest expectations for quality health care.
I'm excited to say that 2016 has all the makings of another banner year; starting with the announcement that we received the 2016 Distinguished Hospital Award for Clinical Excellence from HealthGrades, the leading online resource helping consumers make informed decisions about physicians and hospitals. For the third year in a row, MarinHealth ranks in the top five percent (!) of more than 4,500 hospitals nationwide evaluated on clinical outcomes. Learn more about our awards and accreditations.
In January we announced a 15-year, $90 million strategic partnership with a Royal Philips, a Netherlands-based health care technology company, which will result in our patients having access to the best technology possible to support their care at MarinHealth. This is the first large scale partnership of its kind for an independent community hospital and will provide the hospital with early and continual access to advanced medical technologies including imaging systems, patient monitoring, telehealth and clinical informatics solutions as well as clinical education, consulting and design services.
This all comes at a time when the hospital is in the midst of a major expansion and modernization project. Called MGH 2.0, the project will usher in a new MarinHealth — a leading-edge health care destination with a humanistic healing environment, tailored to the needs of our patients and their caregivers. Construction has begun and our campus is bustling with activity. Our new parking structure is expected to be completed in June and we're planning to break ground on the new building later in the summer. For more information and ongoing updates about the project visit our website, www.mgh2.org.
Stay tuned as we roll out new and improved services and continually work at enhancing our value to the community.